Watercolour Painting Tuition
I provided private watercolour classes at my home in Ashbourne from September 2017 until the Covid pandemic forced it to stop in 2020 (I was a part-time art tutor for Derbyshire County Council from 1986 – 2006).  I have decided not to continue my classroom teaching at my home address.
My main tuition services are now available on digital video via email and social media for complete beginners, beginners+ and improvers. My tuition email address is: neilaclarke75@gmail.com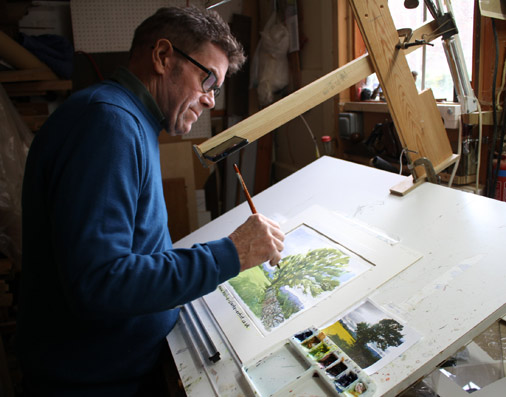 I have produced a set of videos for complete beginners new to painting in watercolours. Starting with the very basic techniques, they show how to apply washes and use different brush techniques. The full set of eight videos are £30 or £5 per individual video (payable by bank transfer).
Practical demonstration videos for people who are still at the early stages of learning watercolour techniques but progressing on to more advanced subject matter. The cost for each demo is £8, each has a running commentary on the colours and techniques used.
The more advanced demonstrations shown on these videos are for people who have previous experience of painting with watercolours and cost £8 each. Lasting approx. 1 hour +, they are divided into several stages for easier reference use. Each demonstration has a running commentary on the colours and techniques used.
For future reference  – live tuition 2021
I am willing to travel within a 25 mile radius of my home in Ashbourne, Derbyshire, to teach 2/3 people (who most likely would be familiar to the host) in 2 hour long sessions in their home if they have space (using a large kitchen/dining room table to work from if possible). Advice would be given on buying new materials beforehand although people can use their own if suitable. There is no binding contract to sign for one off tuition sessions. The cost of one 2hr session would be £60 (e.g. 3 people would pay £20 each), for two sessions over the day it would be £120 (am and pm). I could provide initial materials (paints, brushes and palettes etc) for beginners to use. Availability depends on current Covid restrictions which can change quickly depending on govt. advice.
I specialise in landscape and architecture as the principle subjects in my work as an artist. Therefore the main subject matter for my teaching is based on all aspects of landscape studies with some still-life and architectural subjects. Other subject matter, such as animals or human portraiture, can be taught on request.
The emphasis is on learning sound brush techniques using a limited palette of professional quality paints and basic drawing skills – which will lead to producing confident looking images. Teaching methods include using practical subject demonstrations with individual tuition using my own original photographs (although students can use their own images that match class topics) and still-life objects.
I try to be as neutral as possible when showing brush techniques but something of my painting style will no doubt influence the outcome. It is amazing to see how people develop an individual style of their own fairly quickly and how unique their own artwork is compared with fellow class members.
Shown below are recent demonstration examples, using six tube colours mixed to give a huge array of colour and were painted in stages for students to follow over a two hour period.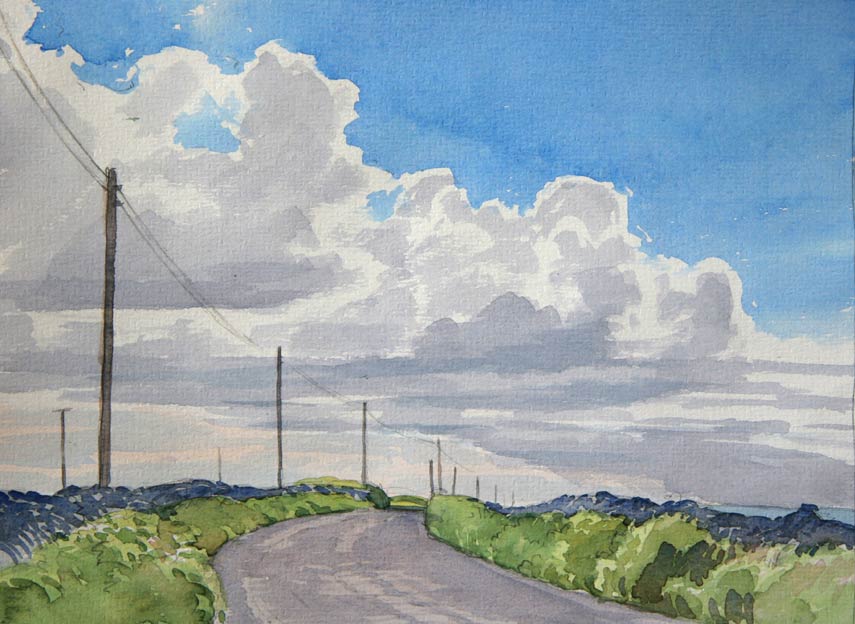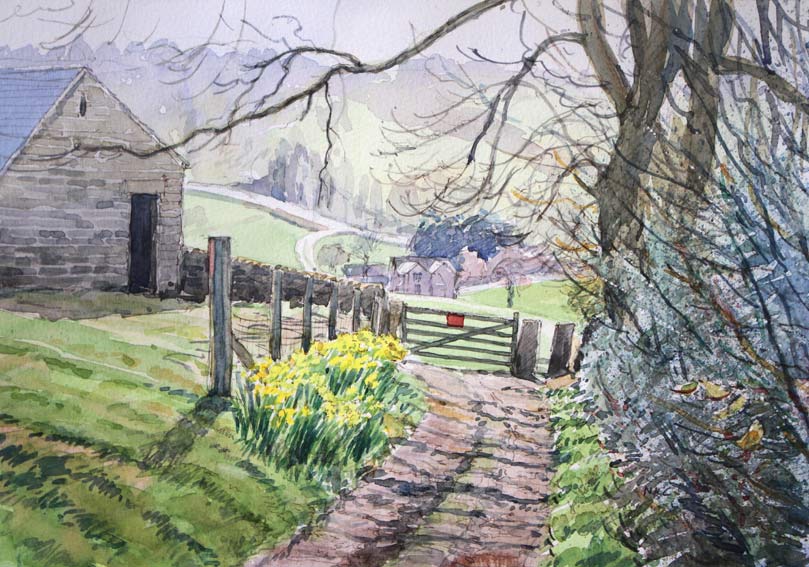 The photograph below shows a exhibition of wonderful watercolour paintings by those who attended my classes at my home from the 2018/19 season – displayed in Ashbourne Library throughout September 2019.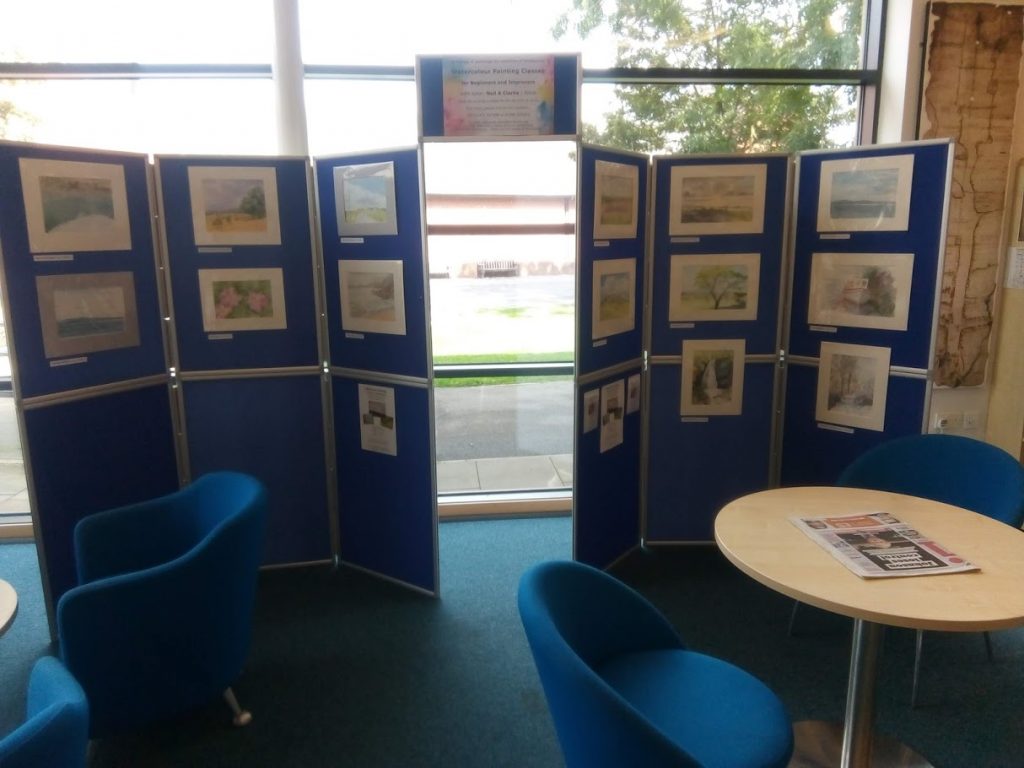 Save
Save
Save
Save