Large 7″ x 5″ Greeting cards ('Local Cards') with printed images from my original paintings can be purchased as packs of 10 with matching white envelopes. 7″ x 5″ size when folded, they have been left blank inside for your own message.
All the images currently available in this size only are shown below – each title has a unique code number such as LC 01.
Please pick a selection of assorted card images – amounting to quantities of either 5 cards (per pack) @ £10.00 in total – or 10 cards (per pack) @ £19.00 in total. When placing an order, please show quantity (per image) x the code number – e.g. 3 x LC 01, 2 x LC… The prices given are retail with no VAT applicable (there is no postage charge).
Please email pack orders (inc. quantity per image, title and image/code number) to: neilclarke.artist@btinternet.com
I have a PayPal account for easier secure payments via email, although payment can also be made by BACS or by cash cheque (GB£), made payable to Neil A Clarke, can be sent with your order to my home address.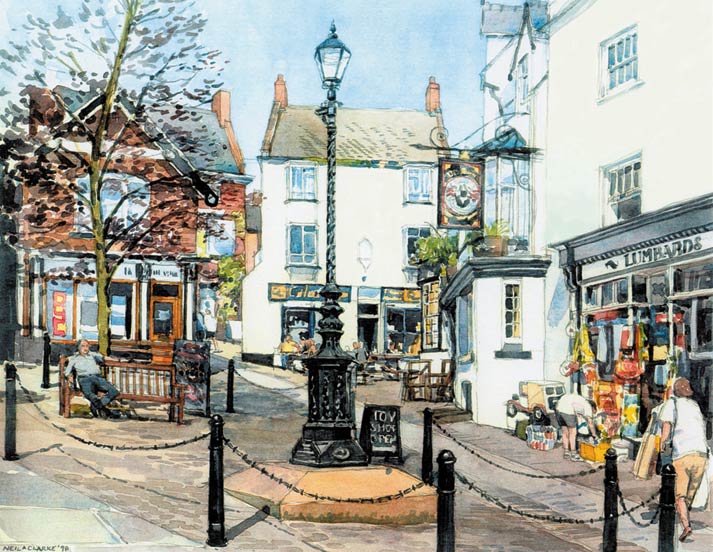 LC 01  Victoria Square, Ashbourne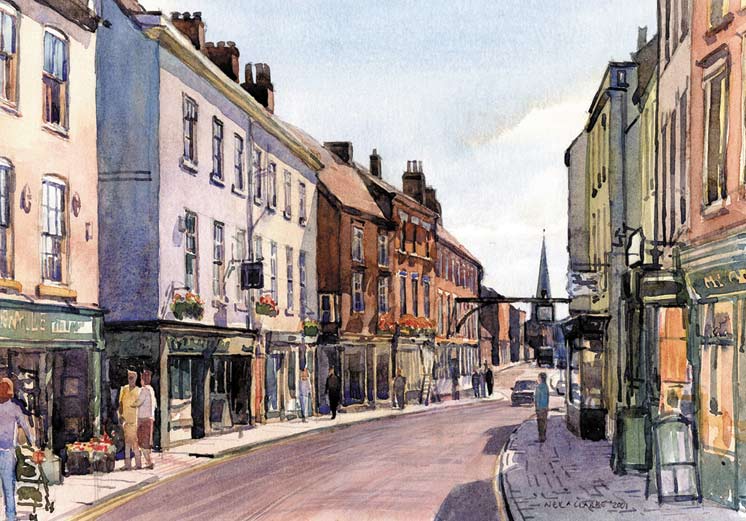 LC 02  St John Street, Ashbourne
LC 52  The Old Queen Elizabeth's Grammar School, Ashbourne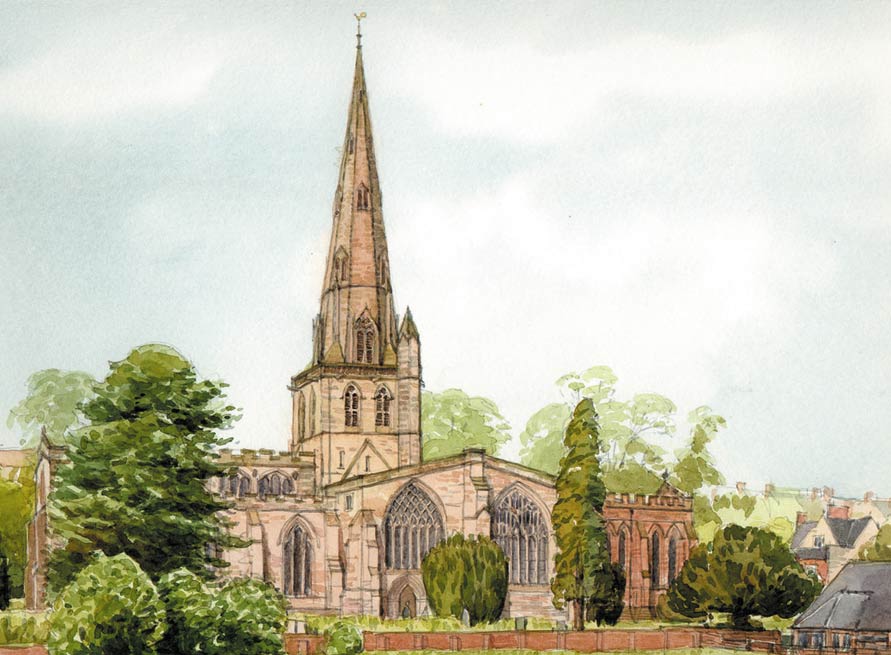 LC 60  St Oswald's Parish Church, Ashbourne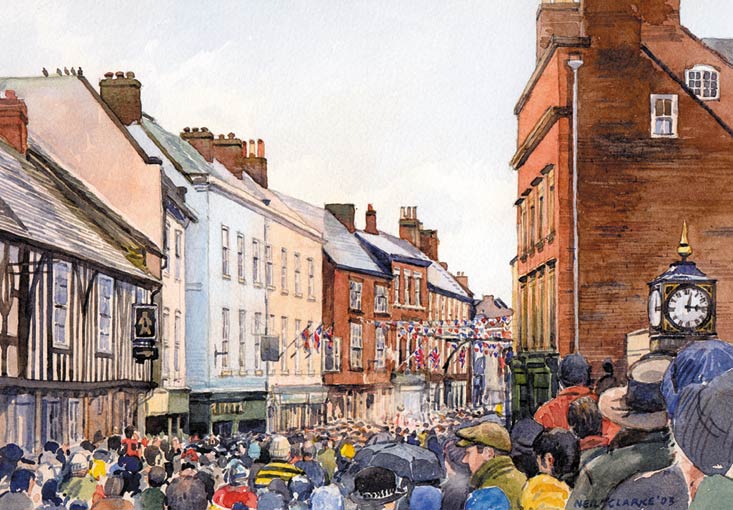 LC 102  Shrovetide Football, Ashbourne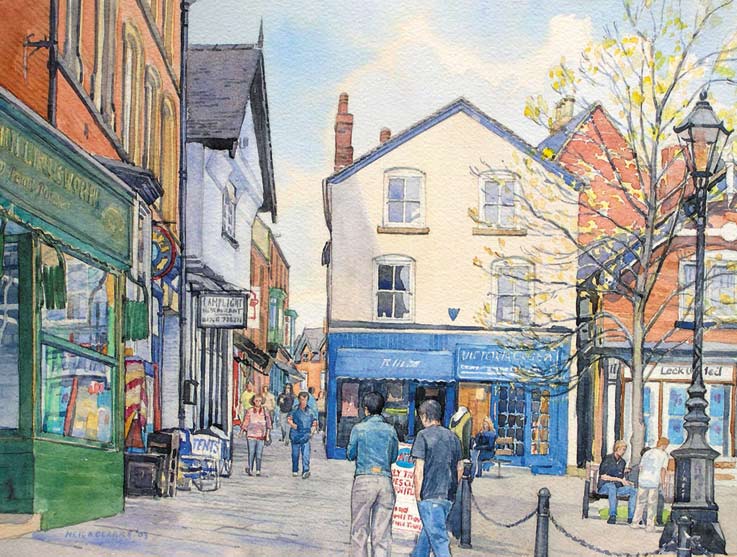 LC 108  Victoria Square, Ashbourne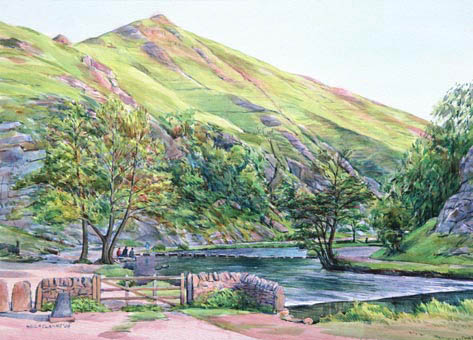 LC 240  Summer Evening, Dovedale
Retail shops who currently sell my large greeting cards include –
Best Wishes, Dig Street, Ashbourne, Derbyshire.
Ashbourne Visitor Information Centre, Town Hall Yard, Ashbourne.
Natural Choice, St John Street, Ashbourne, Derbyshire.
Wholesale prices are available for retail outlets (packs of ten cards don't apply) subject to a minimum order of 30 cards.