The paintings shown here have recently been completed in the studio using my photographs as reference material. I am intrigued by the multiplicity of the perspectives that are contained within the confines of the image frame and the way the reflections can confuse the optical information as seen by the viewer.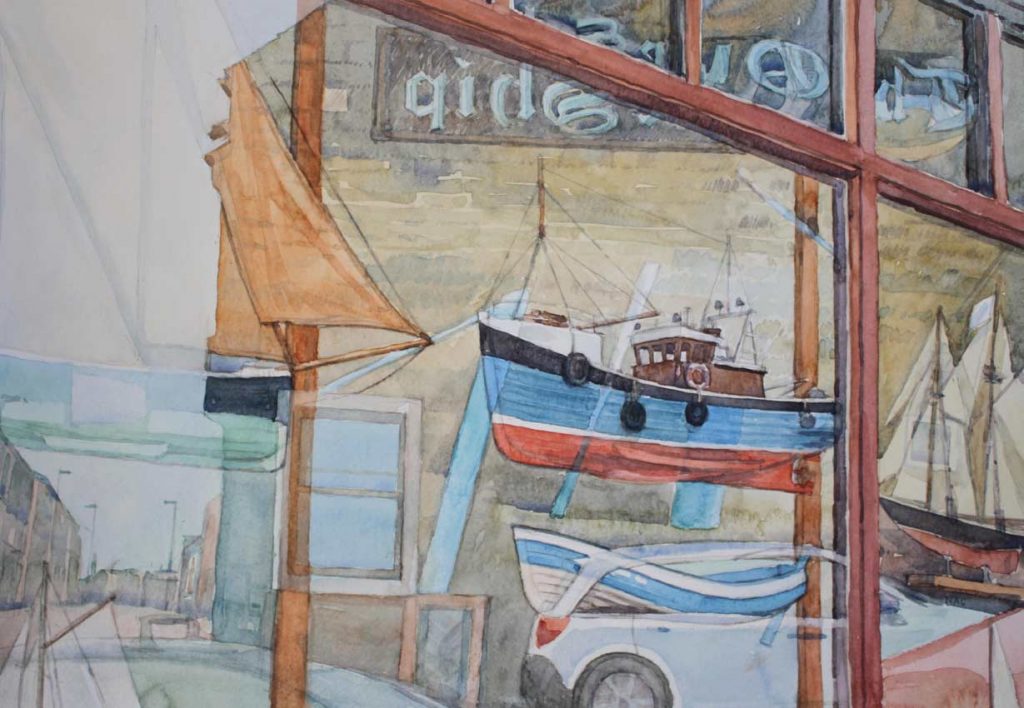 Ye Olde Ship Reflections, Seahouses  watercolour (NC 347)
£395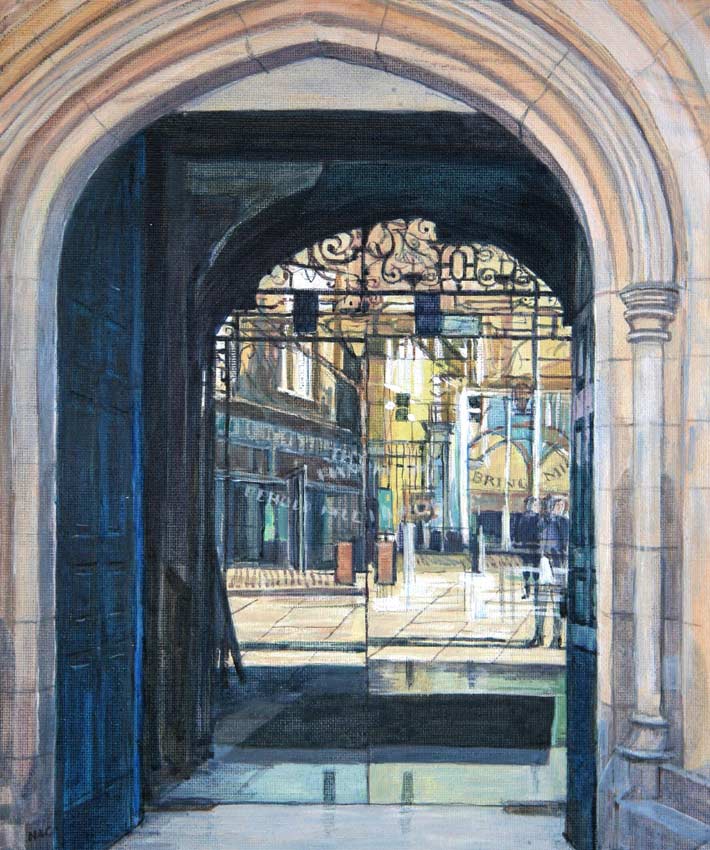 Derby Cathedral Entrance Reflections #2  acrylic on board (NC 332)
£495 (inc frame)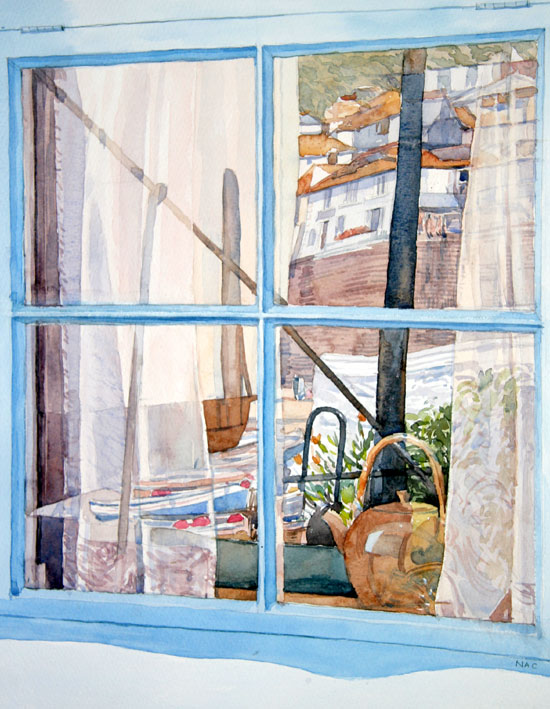 Mousehole Reflections, Cornwall  watercolour (NC 330)
£475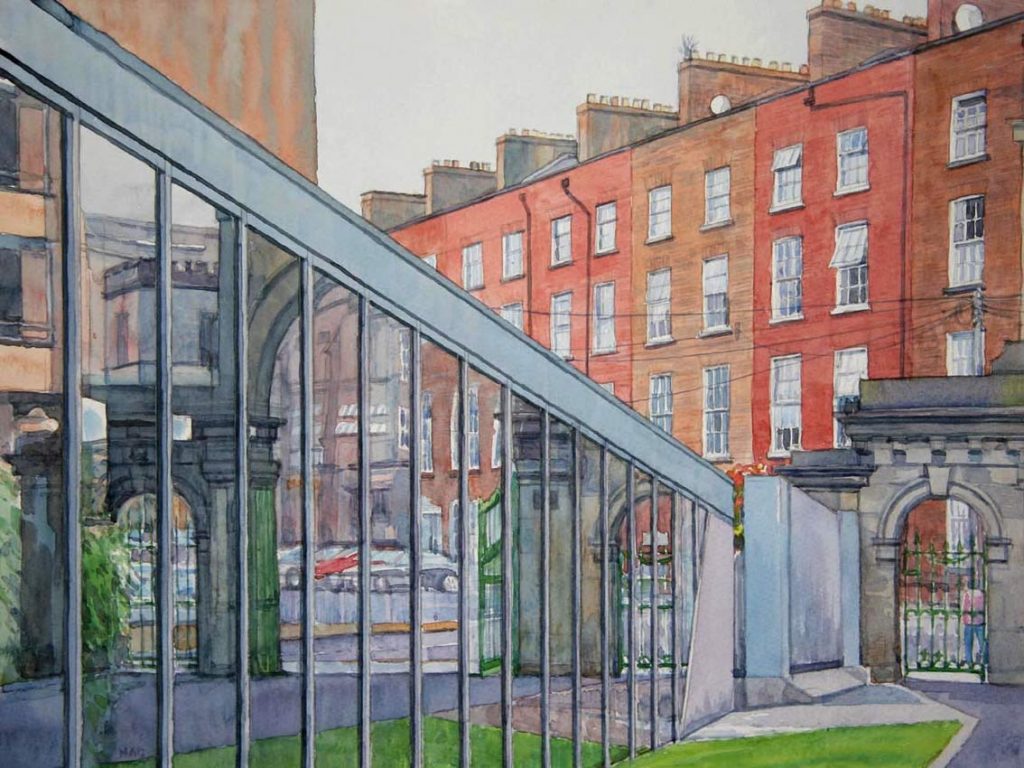 Gateway to the 'People's Park' Limerick, Reflected  watercolour (NC 329)
£595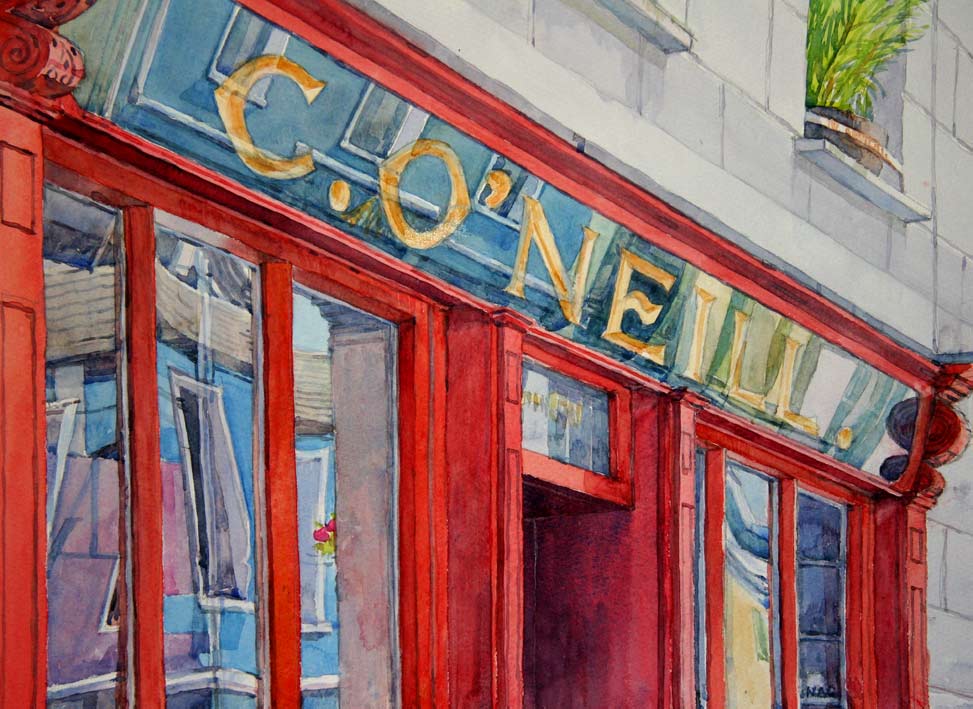 Cahersiveen Shopfront Reflections, Co. Kerry  watercolour (NC 326)
£460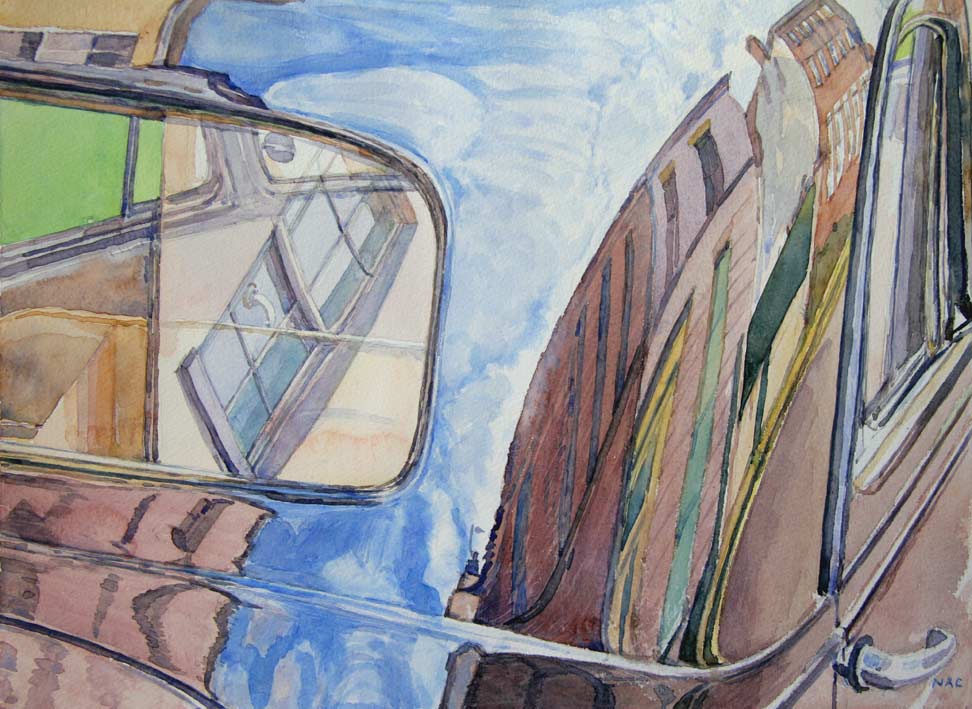 Penzance pReflections  watercolour (NC 323)
£495
All images – Copyright © Neil A Clarke. Any form of reproduction, transmission, manipulation, display or other usage without permission is strictly prohibited.
Save
Save
Save
Save
Save
Save
Save
Save
Save
Save
Save
Save