6″ x 4″ Greeting cards ('Local Cards') with printed images from my original paintings can be purchased as packs of 10 with matching white envelopes. A6 (6″ x 4″) size when folded, they have been left blank inside for your own message.
All the images currently available in this size are shown below only on this page – each title has a unique code number such as LC 41.
Please pick a selection of card images – amounting to quantities of either 5 cards (per pack) @ £9.00 in total or 10 cards (per pack) @ £17.00 in total. When placing an order, please show quantity (per image) x the code number – e.g. 3 x LC 06, 2 x LC… The prices given are retail with no V.A.T. applicable (there is no postal charge).
Please email pack orders (inc. quantity per image, title and image/code number) to: neilclarke.artist@btinternet.com
I have a PayPal account for easier secure payments via email, although payment can also be made by BACS or by cash cheque (GB£), made payable to Neil A Clarke, can be sent with your order to my home address.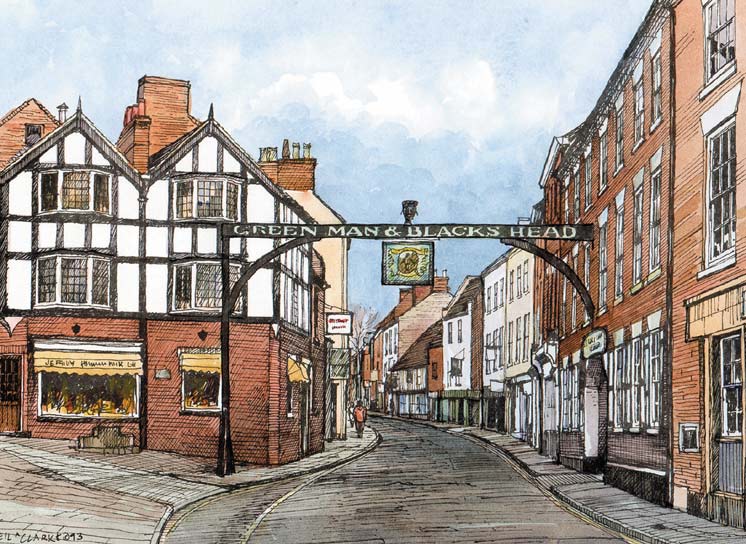 LC 03  St John Street, Ashbourne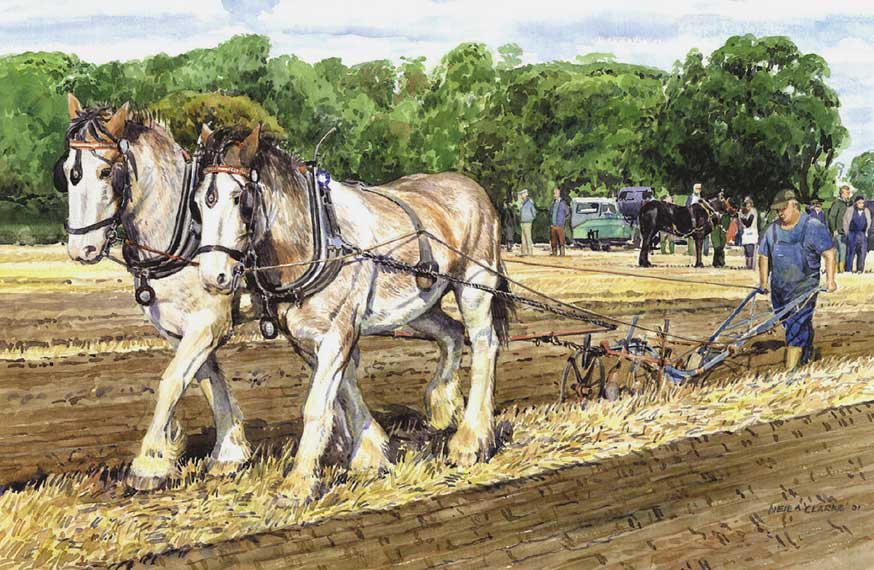 LC 06  The Winning Team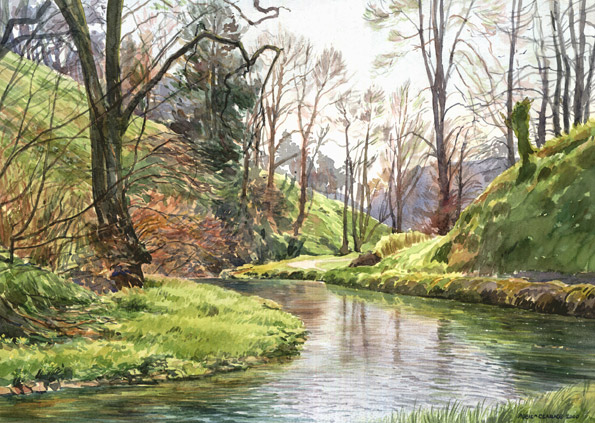 LC 12  Beresford Dale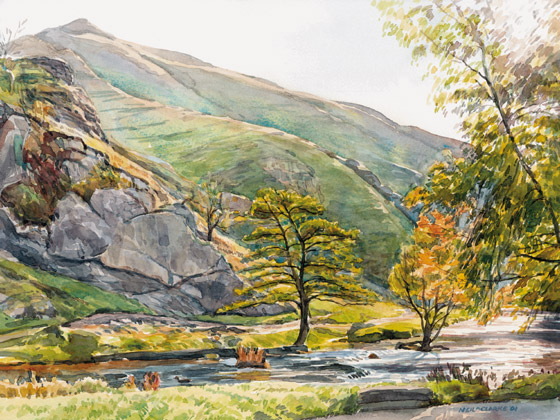 LC 13  Autumn Light, Dovedale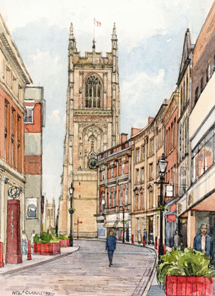 LC 17  Irongate, Derby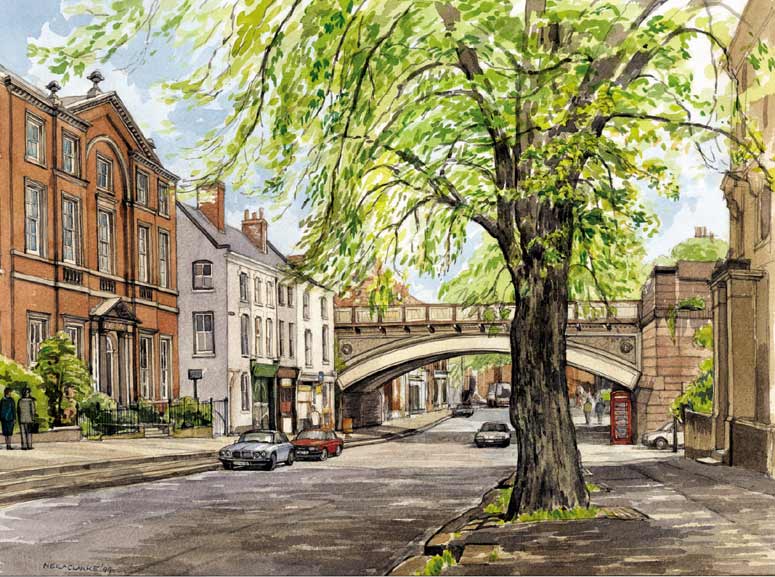 LC 20  Friargate, Derby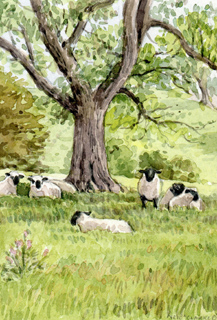 LC 25  Shady Sheep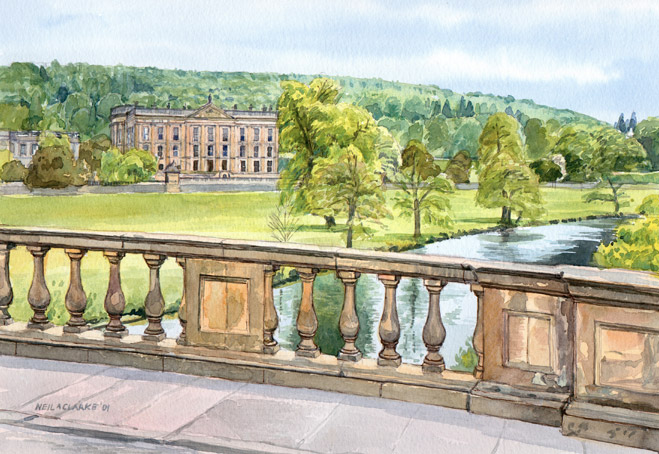 LC 41  Chatsworth House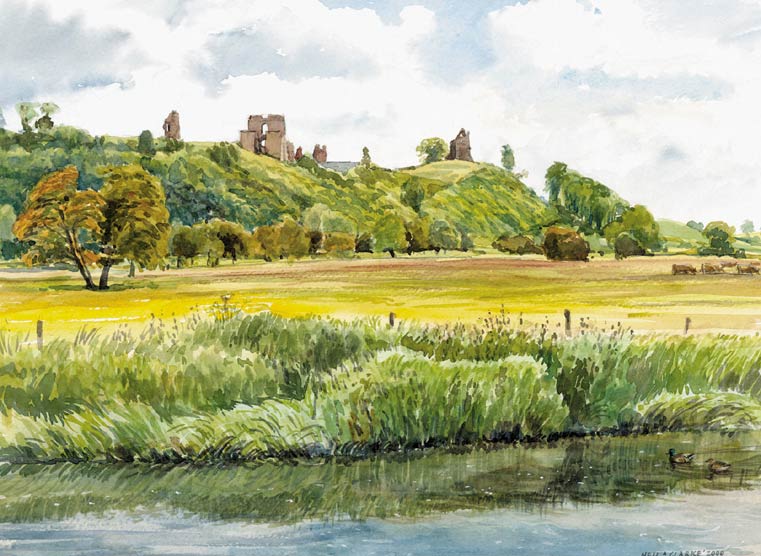 LC 51  Tutbury Castle from the R. Dove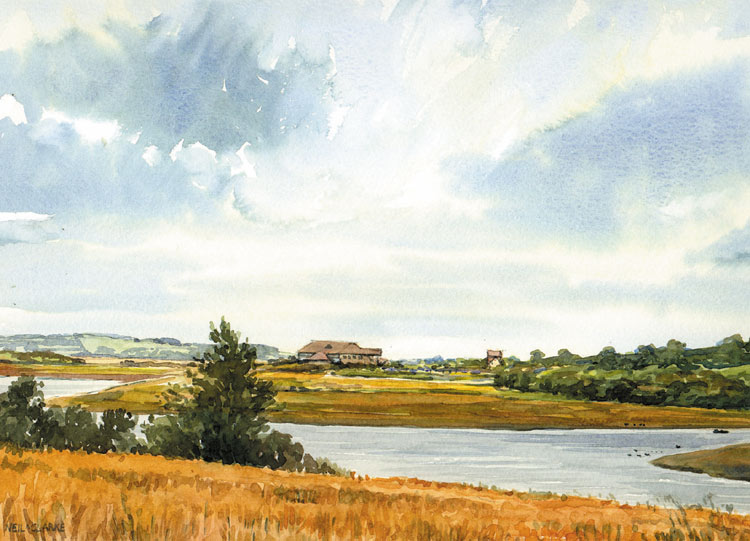 LC 70  Carsington Water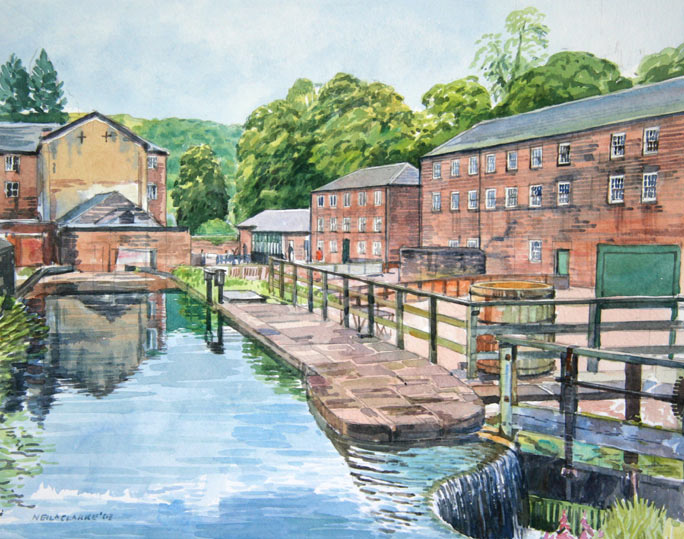 LC 98  Sir Richard Arkwright's Mill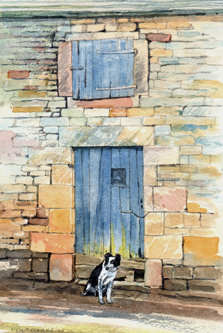 LC 103  Waiting for the Call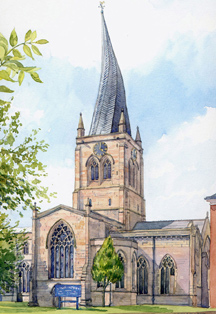 LC 111  St Mary's Church, Chesterfield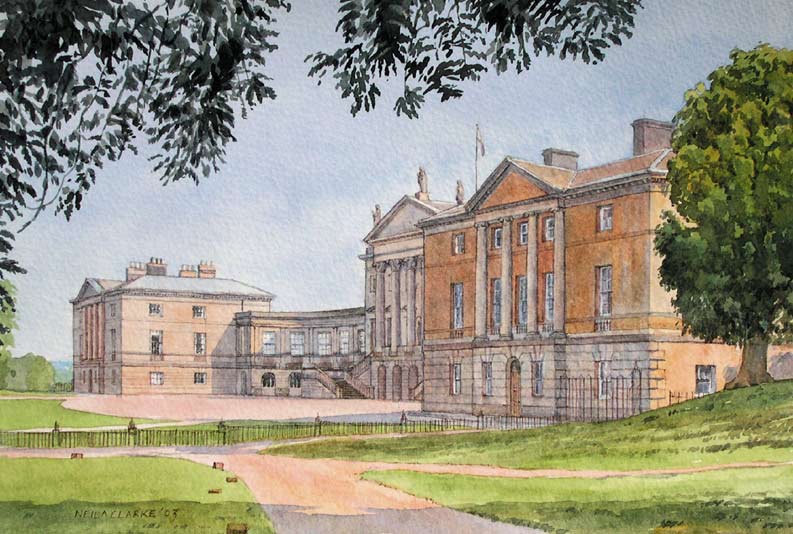 LC 112  Kedleston Hall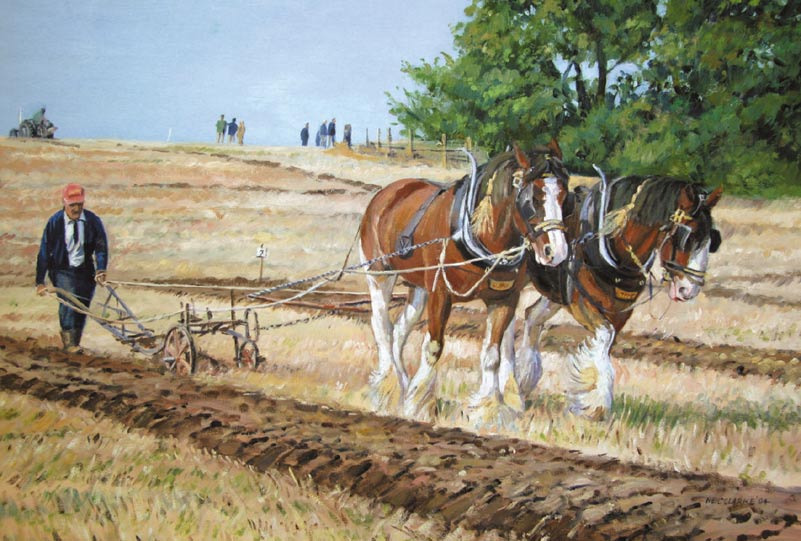 LC 126  Hope and Glory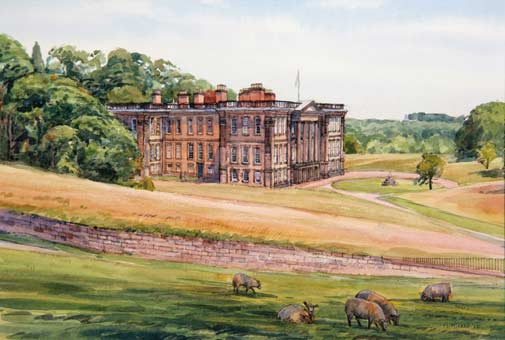 LC 143  Calke Abbey
LC 153  November Sun over the Stepping Stones, Dovedale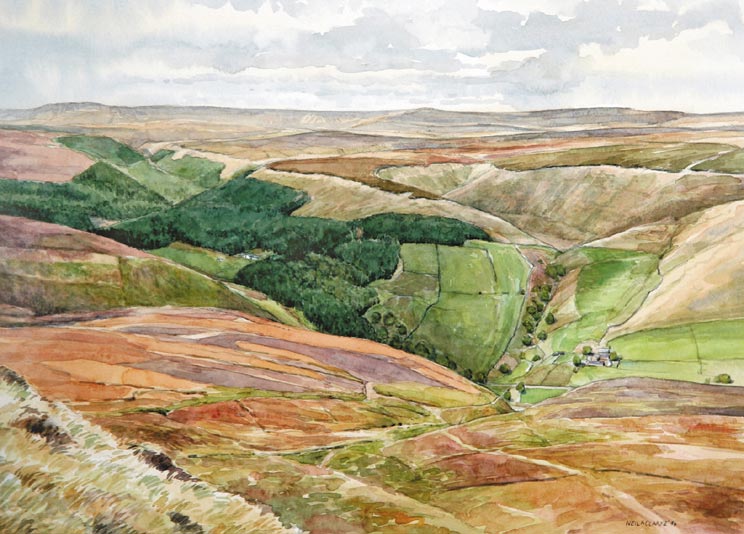 LC 161  Bleaklow (above the Snake Pass) from Kinder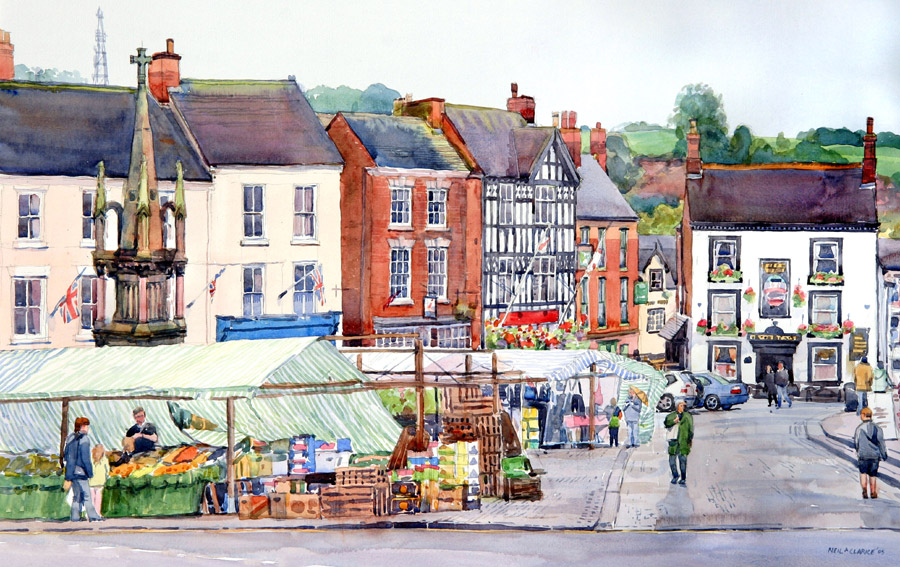 LC 170  Summer Market, Ashbourne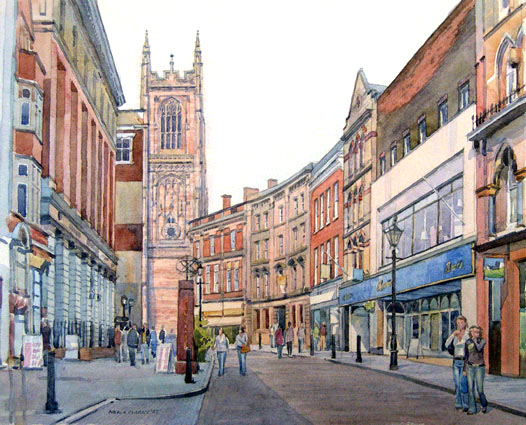 LC 217  Spring Light, Irongate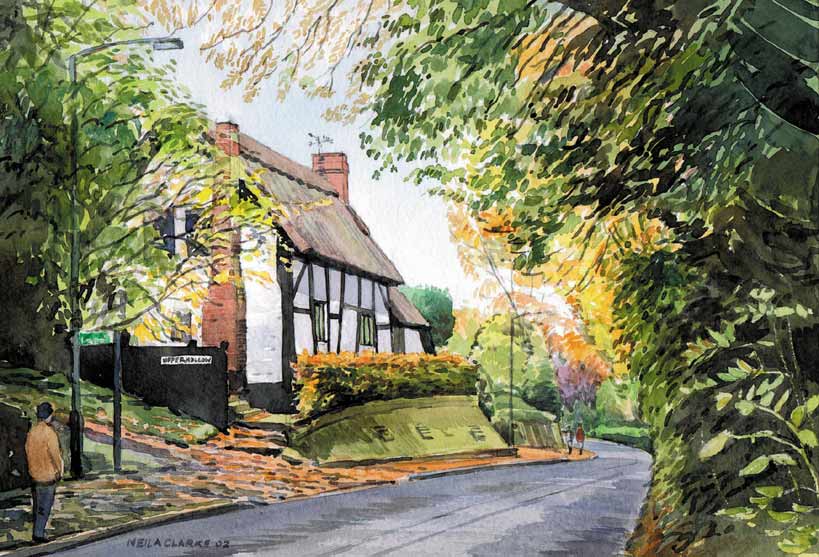 LC 218  The Hollow, Littleover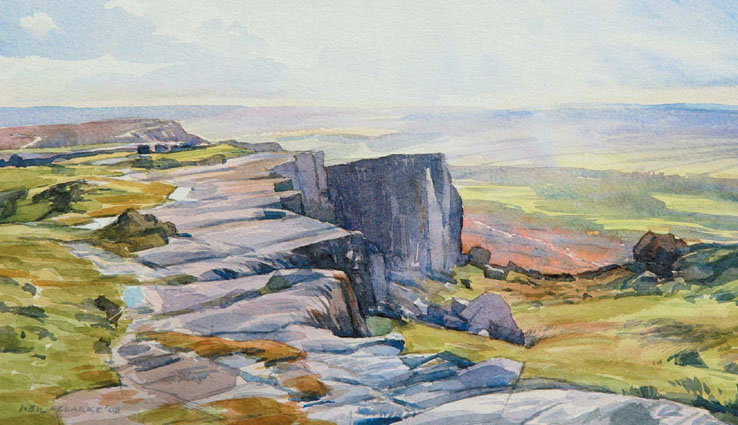 LC 239  Winter Sunlight, Curbar Edge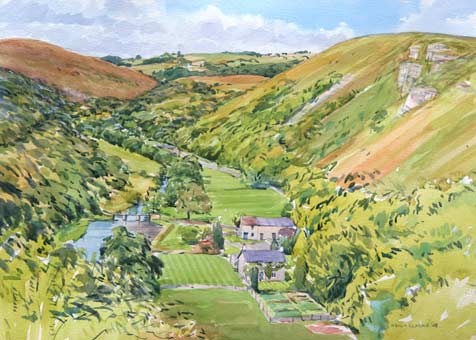 LC 250 Looking down Monsal Dale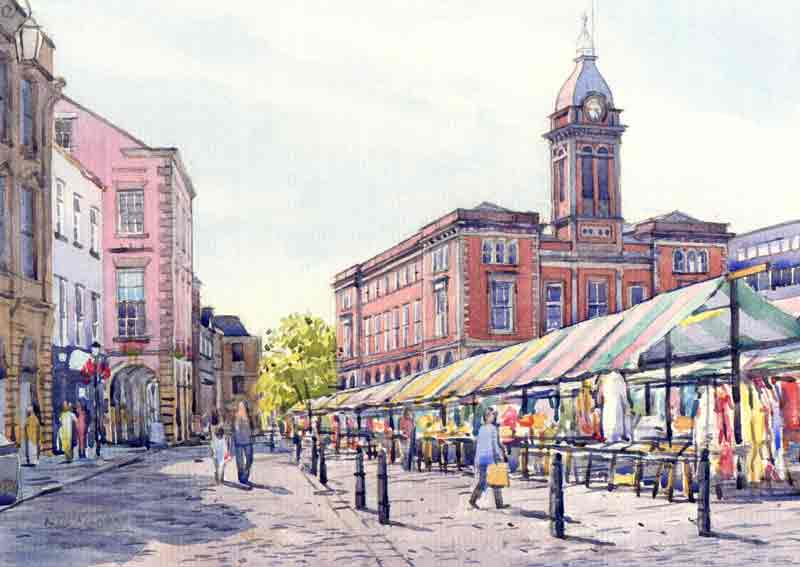 LC 255  Chesterfield Market Place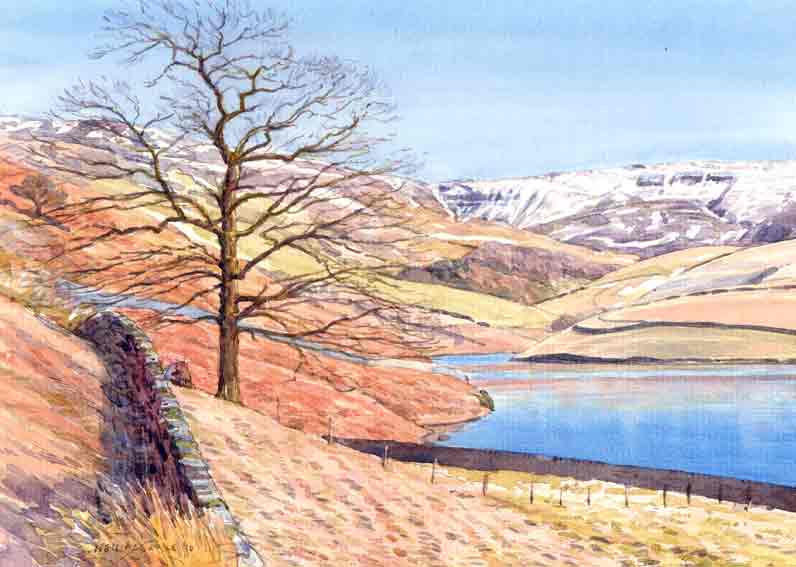 LC 260  Kinder Downfall from Kinder Reservoir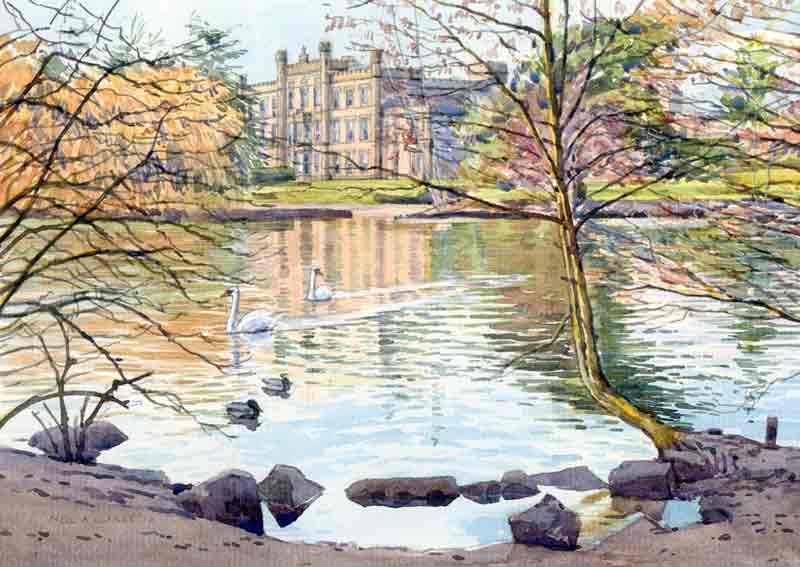 LC 265  The Lake, Elvaston Castle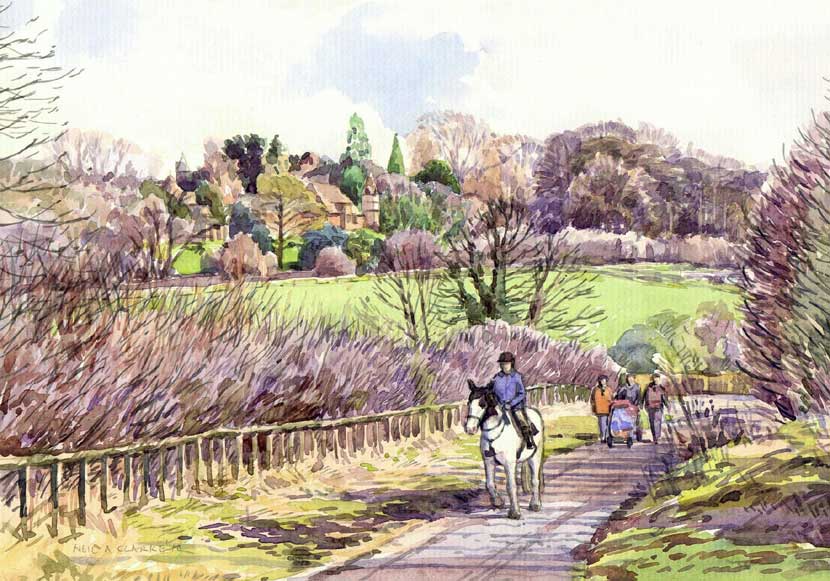 LC 272  Shipley Hill, Derbyshire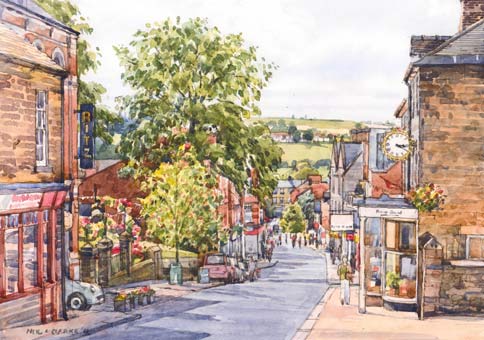 LC 277  King Street, Belper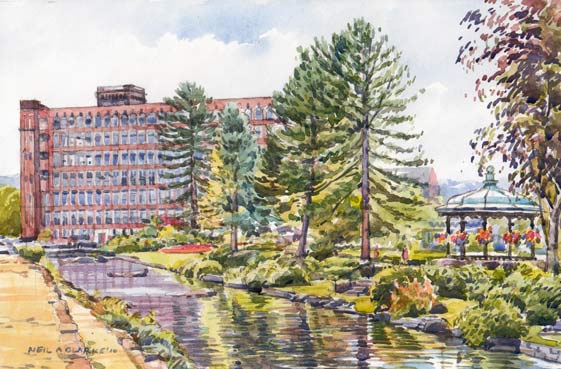 LC 278  Belper River Gardens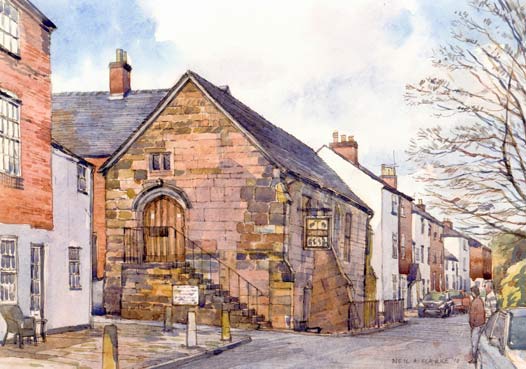 LC 279  Darley Abbey, Derby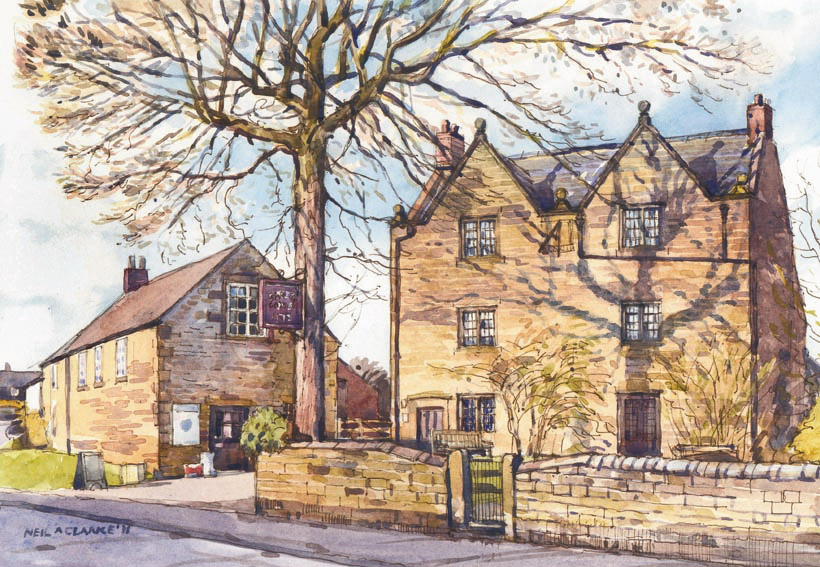 LC 280  The Barley Mow, Kirk Ireton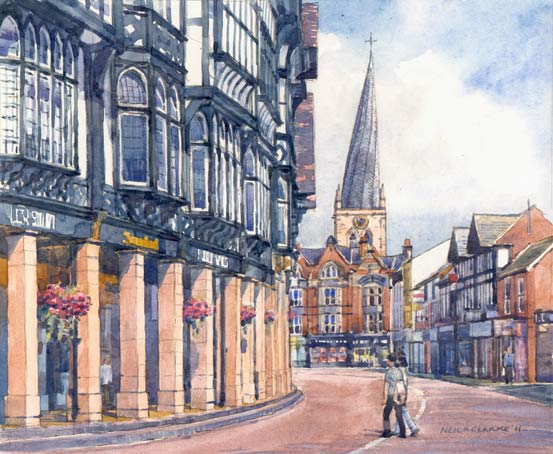 LC 281  Chesterfield Town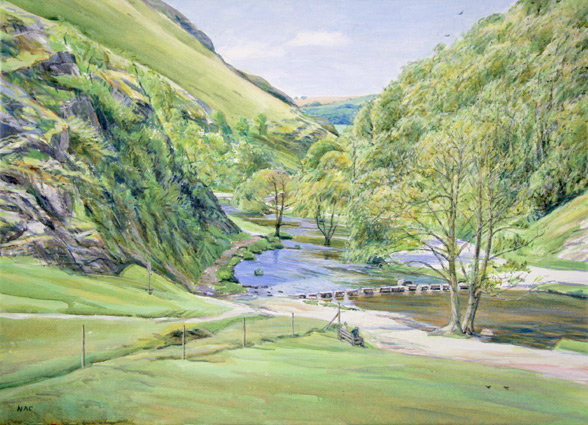 LC 303  July Morning, Dovedale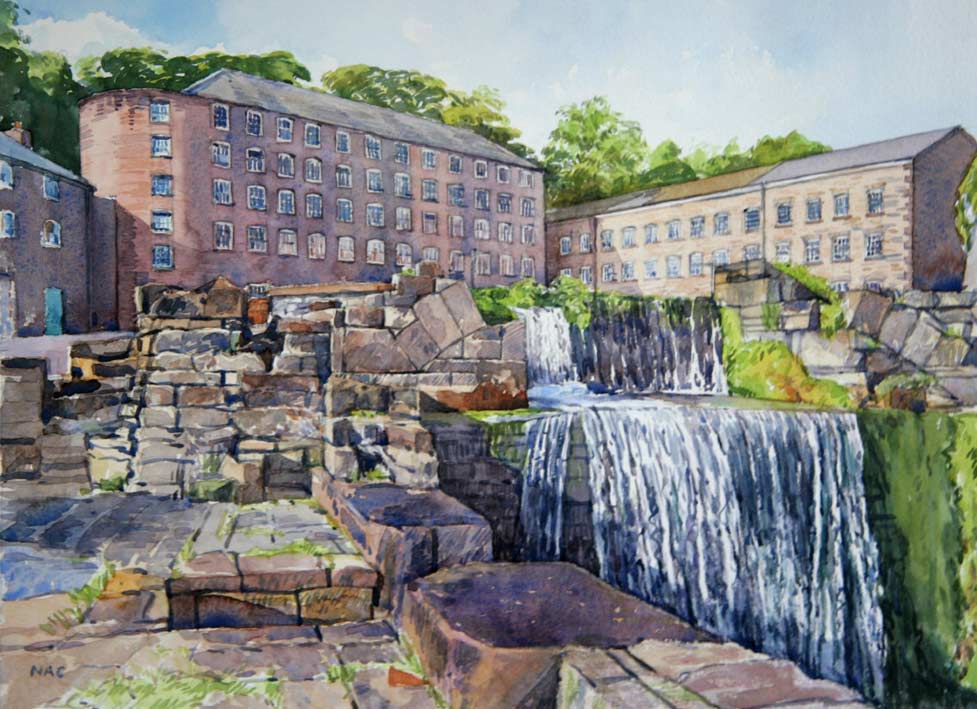 LC 324  Cromford Mill, Derbyshire
The image below was one of my original card series of the Wirksworth Town area which I called 'Scenic Cards' (SC).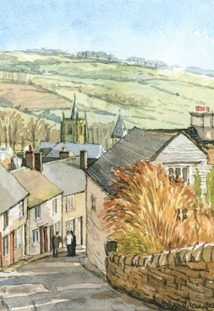 SC 50  Greenhill, Wirksworth
The six images shown below are now available to order. They have been printed onto FSC certified card using environmentally friendly inks specifically for a National Trust retail shop (this selection has a slightly higher wholesale cost than the standard cards).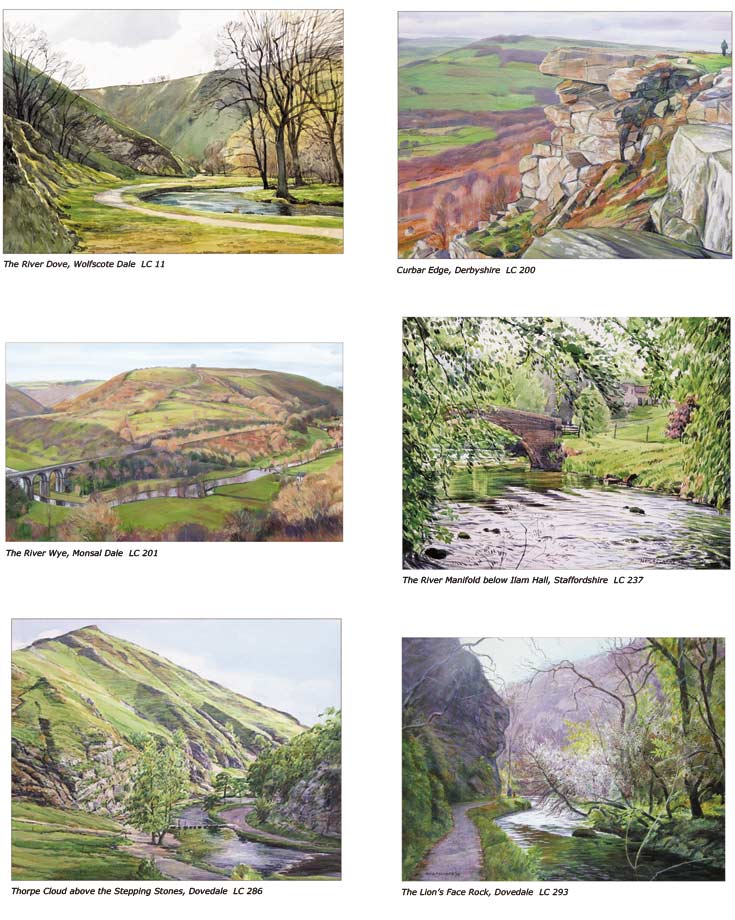 Retail shops who currently sell my greeting cards include –
Best Wishes, Dig Street, Ashbourne, Derbyshire.
Kedleston Hall, National Trust Gift Shop, Nr. Derby.
Kirk Ireton Stable Shop, Derbyshire.
Tutbury Post Office, Duke St., Staffordshire.
Ashbourne Visitor Information Centre, Town Hall Yard, Ashbourne.
Denstone Hall Farm Shop, Denstone, Staffordshire.
Derby Cathedral Centre Shop, Queen St. Derby.
Natural Choice, St John Street, Ashbourne, Derbyshire.
Sir Richard Arkwright's Mill Gift Shop, Cromford Mills, Mill Lane, Cromford, Derbyshire.
May's Cake and Tea Shop, Coldwell St, Wirksworth, Derbyshire.
The National Stone Centre Gift Shop, Nr. Middleton by Wirksworth, Derbyshire.
Waterstones, Vicar Lane, Chesterfield, Derbyshire.
Strutt's North Mill Visitors Centre, Belper, Derbyshire.
Wirksworth Heritage Centre, St John's Street, Wirksworth, Derbyshire.
Wholesale prices are available for retail outlets (packs of ten cards don't apply) subject to a minimum order of 30 cards.
Save
Save
Save
Save
Save