I am able to make picture frames for my original acrylic and oil paintings that do not require to be glazed. They are finished with water based eggshell paint in either off white or pale neutral grey colours.
They can be made in two ways – with a small gap between the mitred frame and the (stretched) canvas or slightly overlapping the painting in the traditional way as with paintings on thinner canvas board (as shown in the photographs below).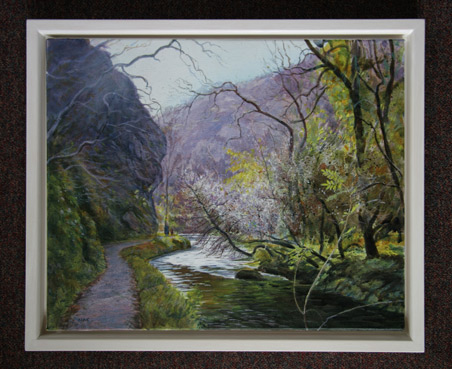 Prices for the frames start at £60 (for 25 x 30 cm/10 x 12 inches size) and include a protective back board with hanging cord.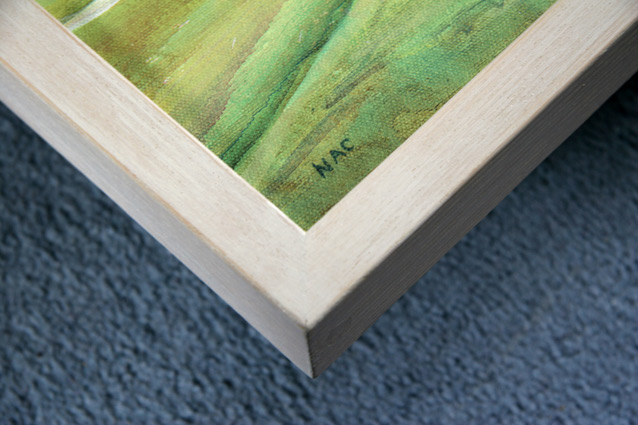 The frame shown below has a wider space between the outer mitred frame and the edges of the stretched canvas, which are hidden by a thin slip of wood. Finished with eggshell paint as per the above frames. Prices for this type of frame start at £80 (for 25 x 30 cm/10 x 12 inches size).