Improvers Watercolour Video Demonstrations

The pictures below of my original demo paintings show the subjects currently available as video links (sent as a set of stages linked to Google photos).
They are aimed at people who are at a more advanced level in painting with watercolours and cost £8 each (there is a sample link to watch for demo no. 1 as a taster).
Lasting approx. 1 hour + on average, they are divided into several stages for easier reference use. Each demonstration has a running commentary on the colours and techniques used, recorded in stages on my phone camera.
They can be sent to you by WhatsApp (07858 054522) or by email: neilaclarke75@gmail.com (by return link). The original photo I used as reference for the painting can be sent to you digitally to print or view on your browser.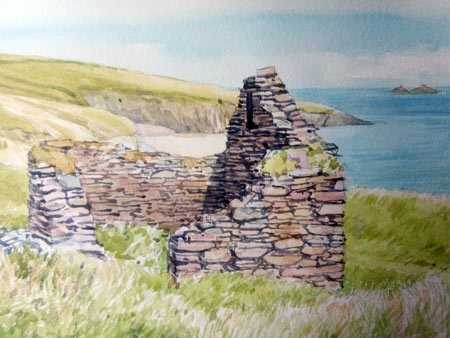 Imp 1. Greater Blasket Island, Ireland  (total duration: 76mins : 59secs over 15 stages)  Click on the link below to see a sample stage of this painting demo.
https://photos.app.goo.gl/WNXrLGo7XUarKiu9A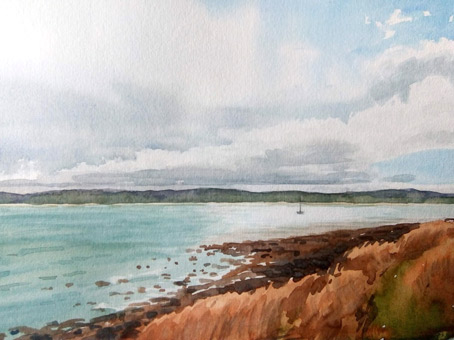 Imp 2. Northumberland from Lindisfarne (total duration: 49:23 over 8 stages)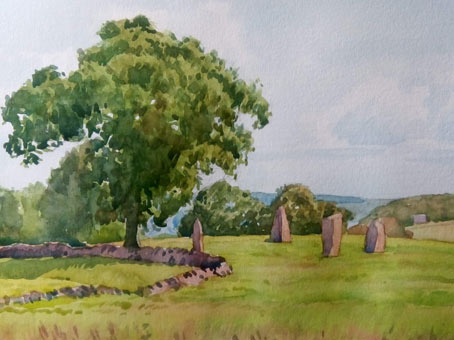 Imp 3. Grey Ladies stone circle, Peak District (total duration: 81:34 over 10 stages)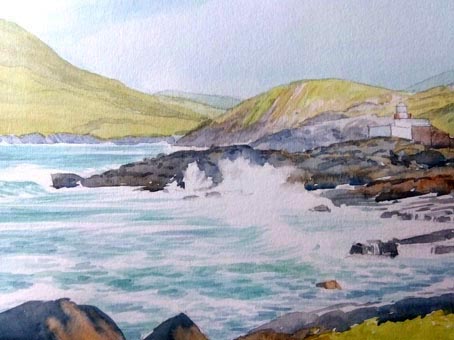 Imp 4. Valentia Lighthouse and Atlantic breakers, Ireland (total duration: 56:35 over 5 stages)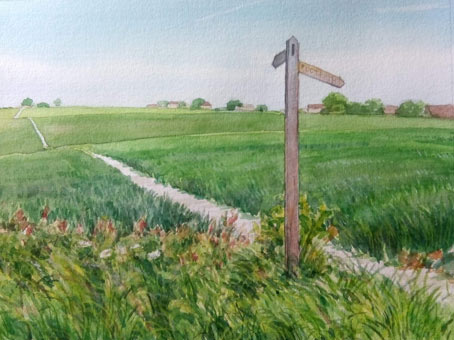 Imp 5. Footpath from Binsted, Hampshire (total duration: 80:37 over 5 stages)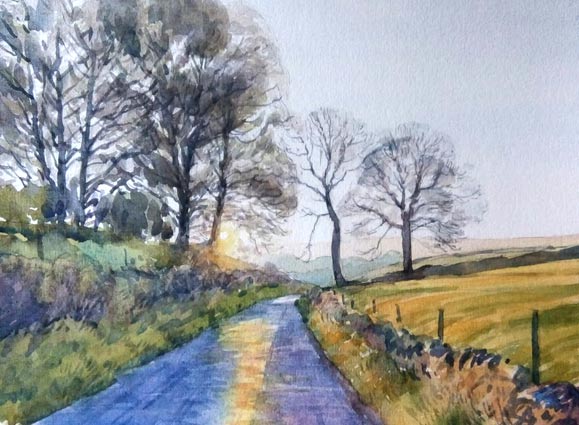 Imp. 6. Sunrise over Lode Lane, Peak District (total duration: 79:04 over 8 stages)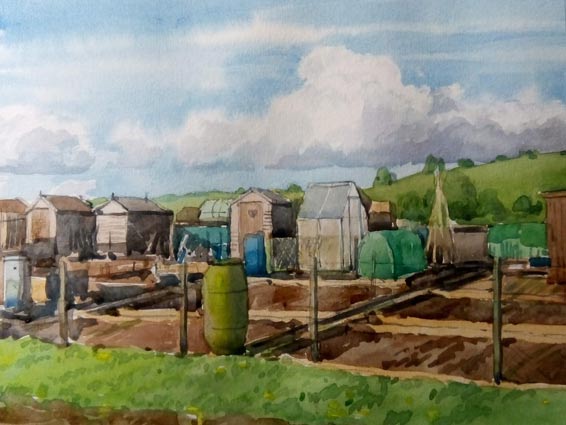 Imp 7. Allotment Gardens (total duration: 80:02 over 5 stages)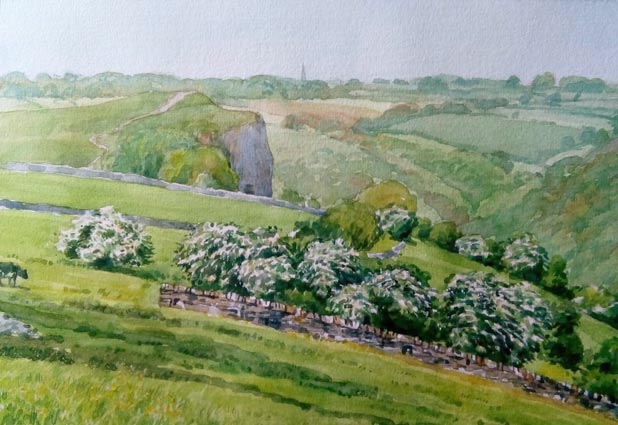 Imp 8. The Manifold Valley in the Peak District (total duration: 105:04 over 8 stages)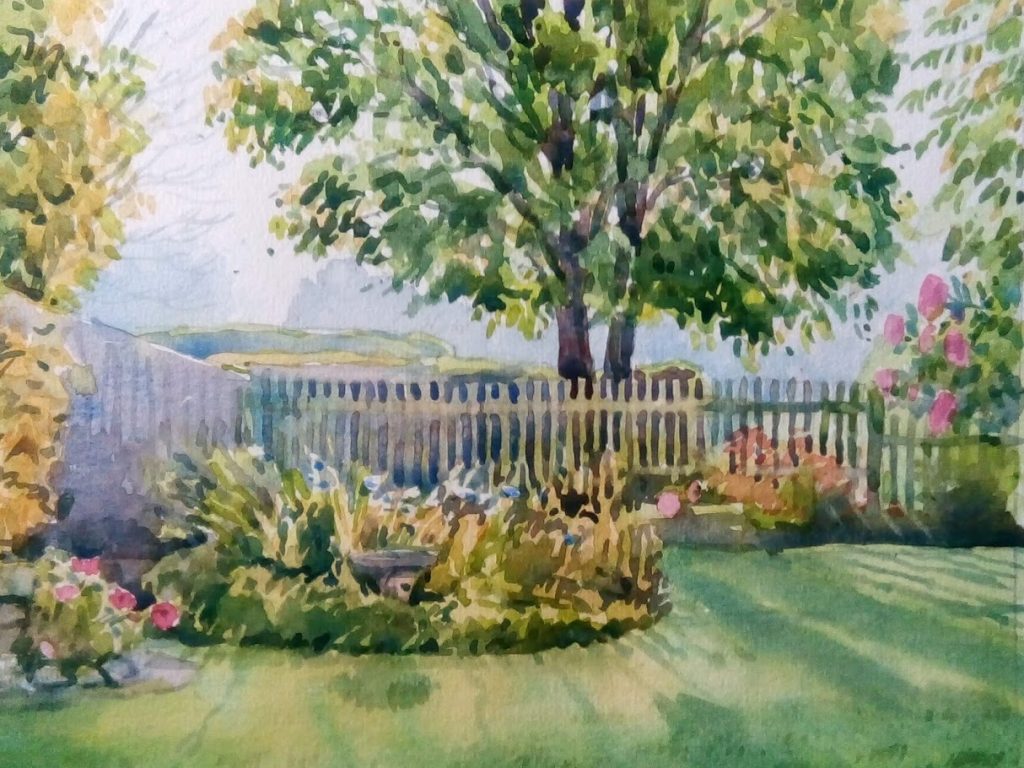 Imp 9. Norfolk Garden (total duration: 78:34 over 9 stages)
Imp 10. The Old Sawmill (total duration: 191:11 over 12 stages)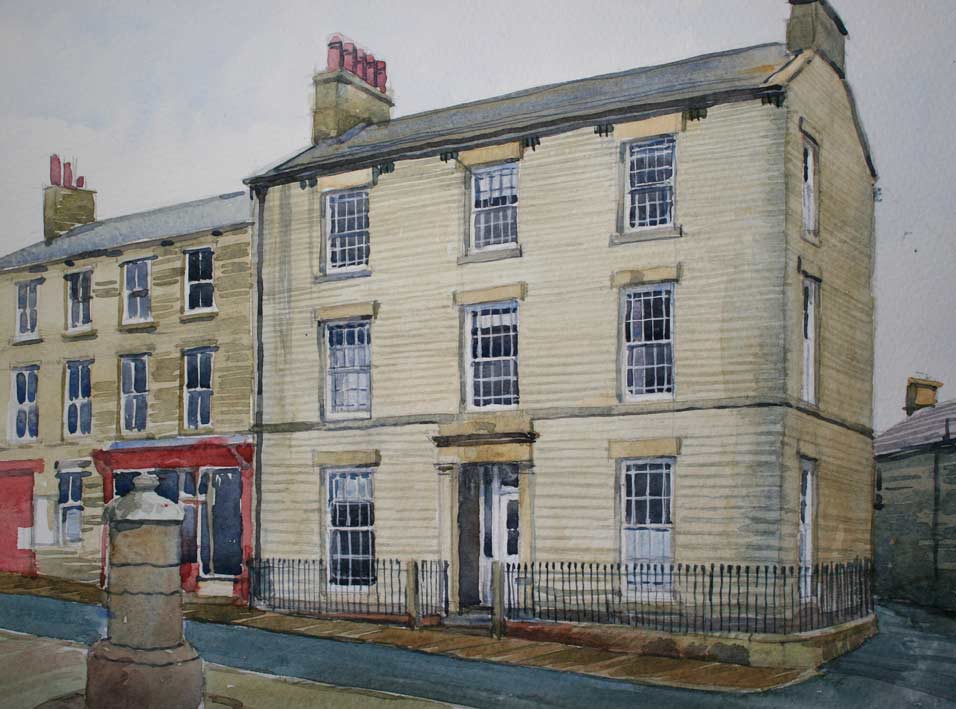 Imp 11. Georgian House (Perpective drawing involved – total duration: 112:18 over 5 stages)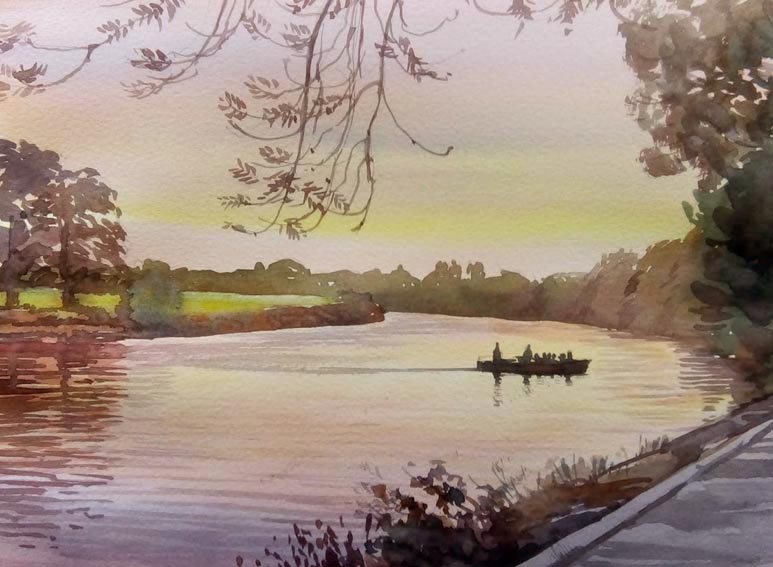 Imp 12. Crossing the River Trent (total duration: 58:44 over 4 stages)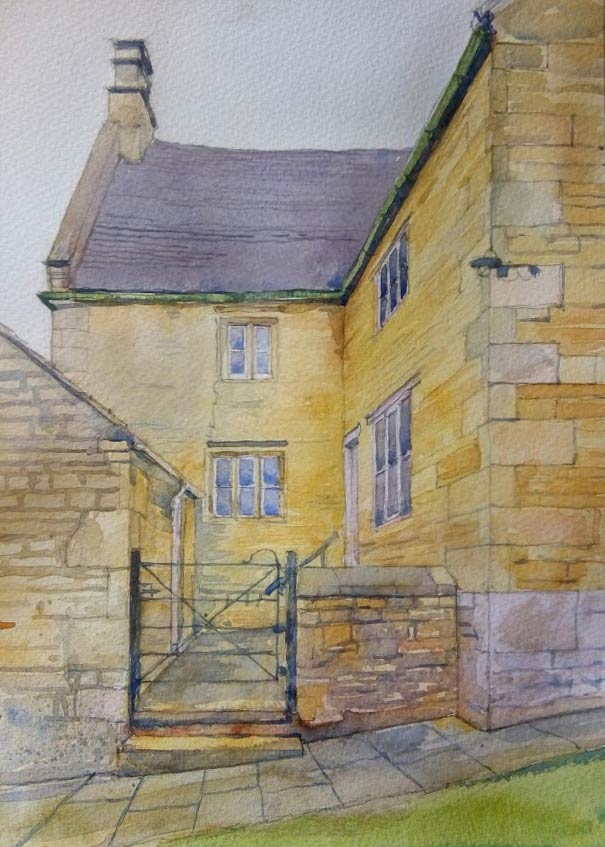 Imp 13. Woolsthorpe Manor (total duration: 92:29 over 5 stages)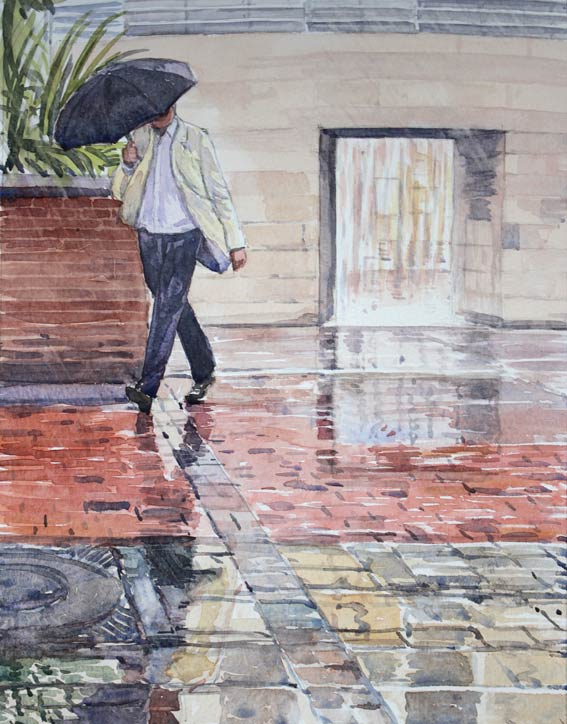 Imp 14. In the rain (total duration: 92:53 over 7 stages)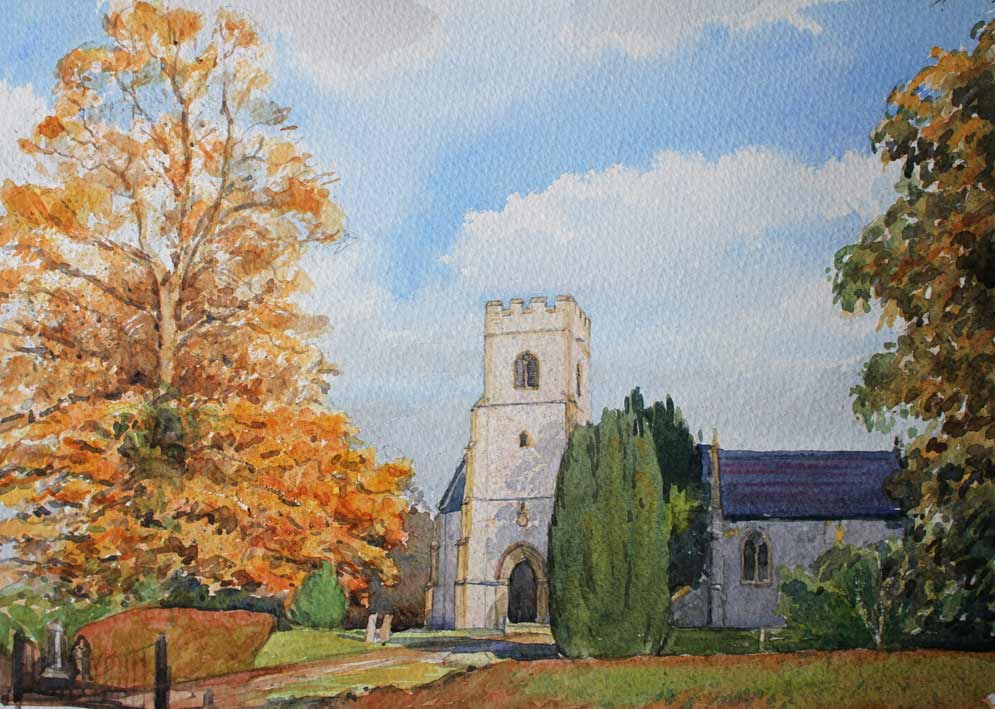 Imp 15. Norfolk Church (total duration: 131:26 over 6 stages)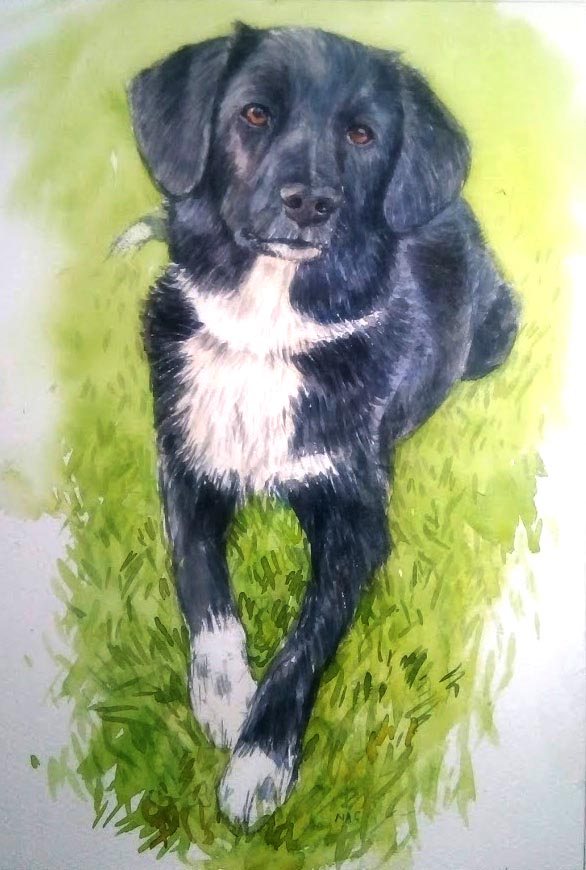 Imp 16. Pet Portrait (total duration: 138:50 over 6 stages)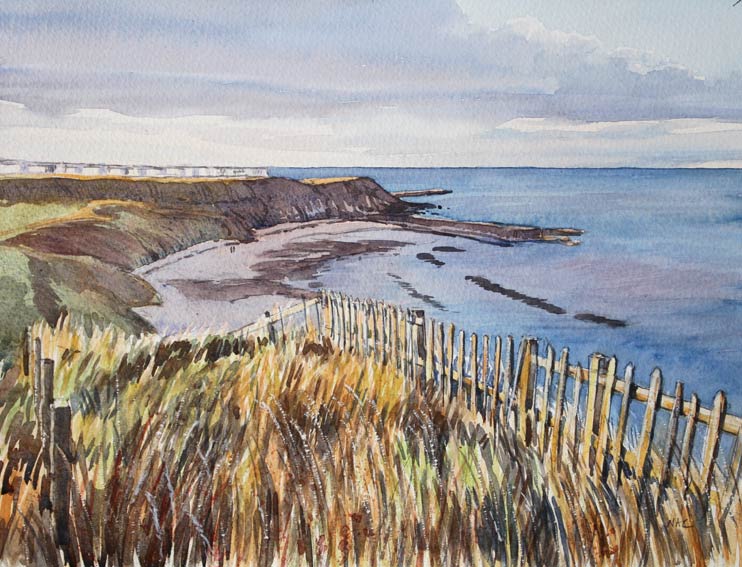 Imp 17. Berwick Coastline (duration: 119:22 over 12 stages)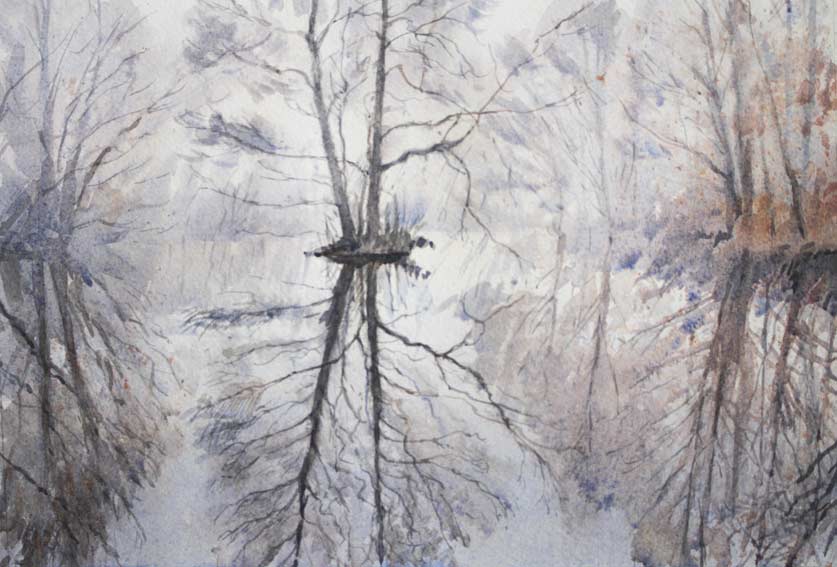 Imp 18. Winter Reflections (duration: 59.15 over 5 stages)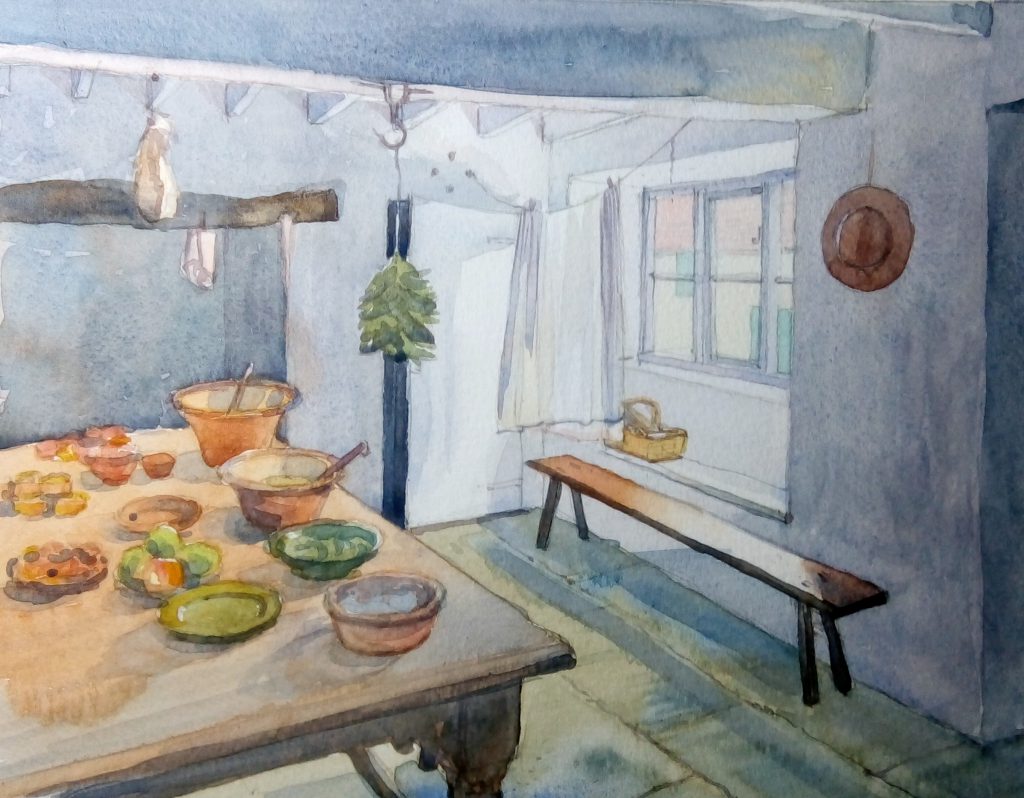 Imp 19. Woolsthorpe Manor interior. (Duration: 140:16 over seven stages)
Equipment and materials that I use for watercolour painting

The main palette of six Winsor & Newton 'professional quality' watercolours that I use (from the tube) include: French Ultramarine Blue, Winsor Blue (red shade), Winsor Lemon (replacing cadmium lemon), Yellow Ochre, Alizarin Crimson and Burnt Sienna (cheaper quality watercolours, such as the W&N 'Cotman' range, include bulking paste that can lead to dullness of colour if over mixed). I do not mix in any black or white paint when using a pure/transparent watercolour technique, but I often use permanent white gouache for body colour/highlights etc. I use Copydex (latex) glue as a masking fluid to preserve areas of white paper.
I mainly use round (size 10, 12 or 14) synthetic sable 'Pro-Arte – Prolene Plus series 007' brushes for most of my painting with the addition of a 3/4″ flat wash brush and a 'rigger' for fine lines (stiff oil paint brushes are good for texture and spattering). The more brushes you use, the less they wear out over time.
I normally paint onto a thick (medium 'Not' texture surface) watercolour paper stretched (if larger than A4) onto a 9mm thick piece of plywood board using brown paper gummed tape (the watercolour paper has to be completely wet on both sides before taping down – then it will shrink fractionally when it's dry to leave a flat drum tight painting surface). A demo is available to watch by following this link –
https://photos.app.goo.gl/pYLhagS34drxrsZcA
I use a porcelain plate for mixing paint in the studio along with a plastic palette with spaces for the dried paint to remain (and topped up from the tube when needed). Out on site I use a small folding metal paint box.