This section of my website shows examples of hand made furniture that I design and make to commission and for general sale, complimenting the paintings and drawings that I also produce as part of my creative business. I am fortunate to be able to produce both types of work – both are important to me – although my work as a craftsman usually takes precedence over painting, simply for financial reasons. I have over thirty years worth of experience to offer as a designer/maker having started my business back in 1985. I specialise in producing pieces of contemporary and traditional furniture in solid woods incorporating traditional joints – made to the highest standard of craftsmanship. This ensures all the furniture that I produce will look good and last well for future generations, important in terms of making the most of the beautiful and sustainable material that is solid timber.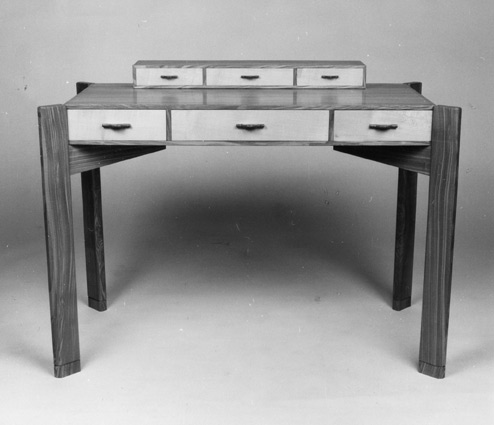 At my old comprehensive school ('QEGS') in Ashbourne, I was lucky to be taught the basic woodworking skills by the late Harry Lawton (his eldest son, Andrew Lawton, is a innovative furniture designer & maker based in Grindleford, Derbyshire). He instilled in me a love of crafting wood and his enthusiastic teaching inspired me to want to make fine furniture as part of my career. In holiday periods between college terms, as well as producing paintings to sell, I would buy, renovate and upcycle old pieces of furniture and sell them in the small ads of local newspapers.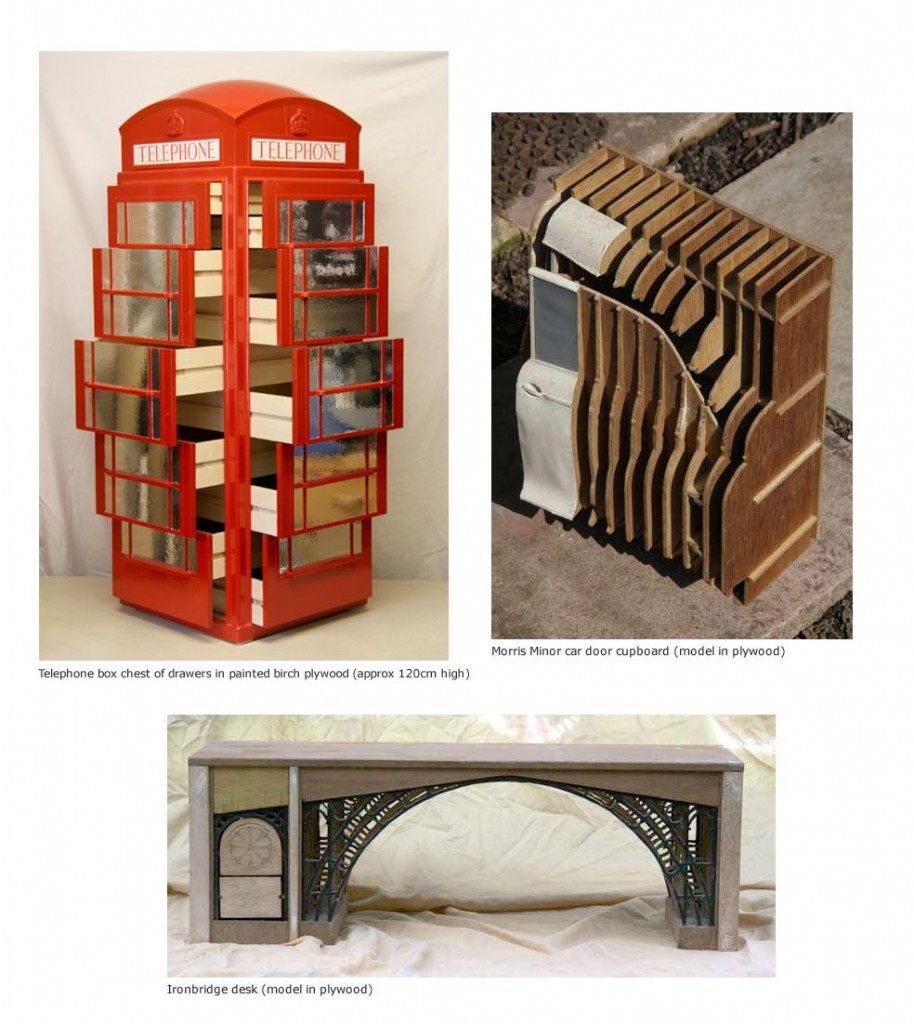 Whilst studying at Norwich School of Art, in 1984, I produced a range of designs – shown above – taking popular objects and turning them into scaled down pieces of plywood furniture (along with 2D graphics showing how to make them as D.I.Y. projects) – see the 'phoney furniture' page on this website. Improved technical skills as a maker (helped by doing some part-time work for other established cabinetmakers) saw me turning to more traditional solid wood designs as time went on.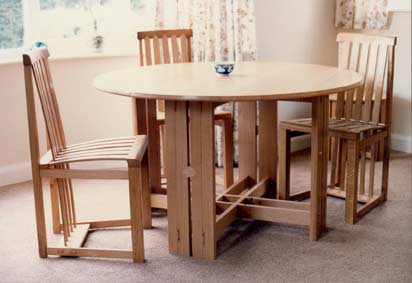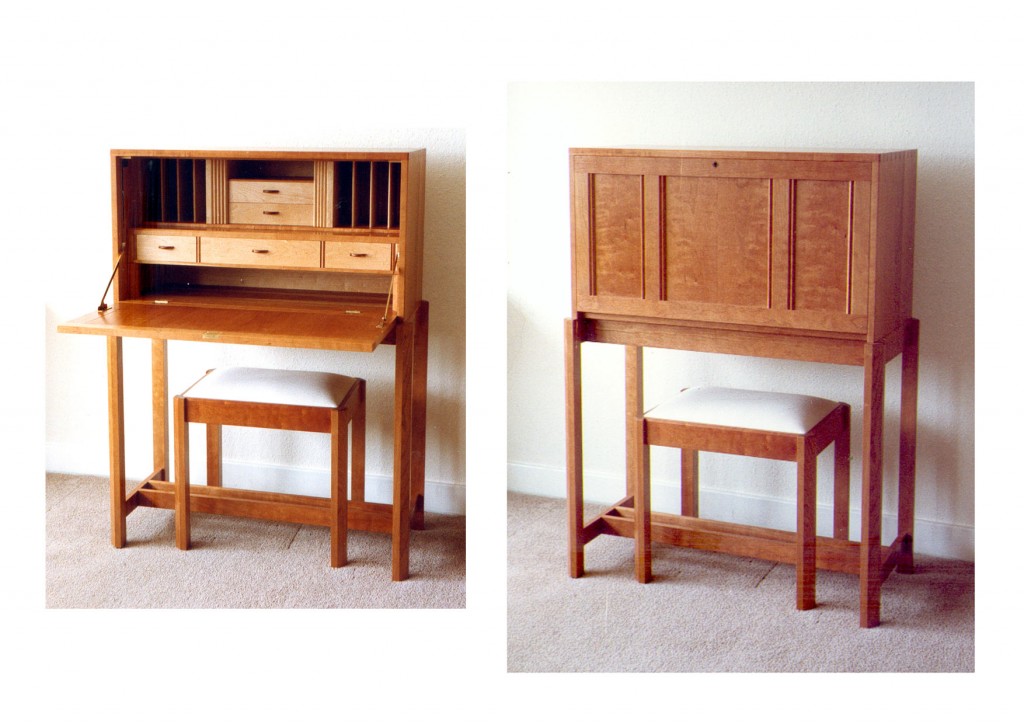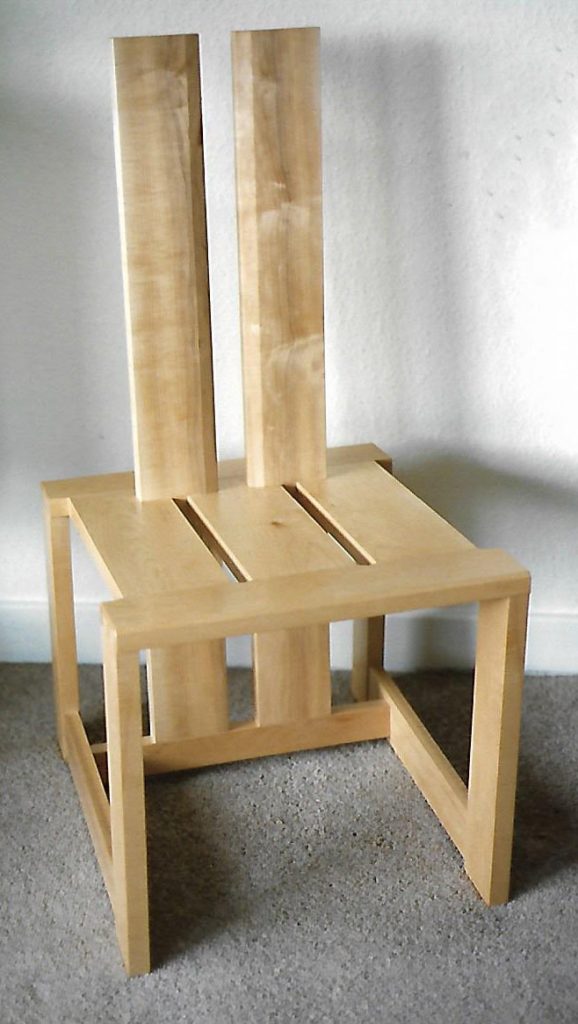 The pictures above and below show pieces that I have made for exhibitions, craft galleries and commissions –  from top to bottom they include a dovetailed writing desk in solid olive ash and sycamore, a solid oak circular drop leaf dining table with 'spring back' dining chairs in oak, a dovetailed writing cabinet and matching seat in solid American cherry and maple (with two secret compartments inside), a 'Portland'  chair in solid maple, a chest of drawers in solid American cherry and walnut (an item from a range of furniture to which I gave the name 'Stoneywell' – brochure illustrations shown) and a dovetailed storage chest in solid oak.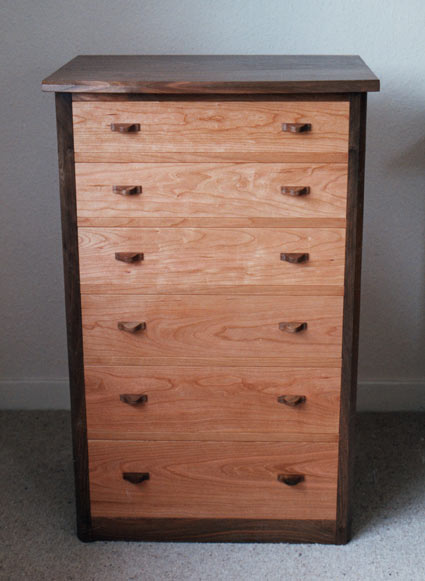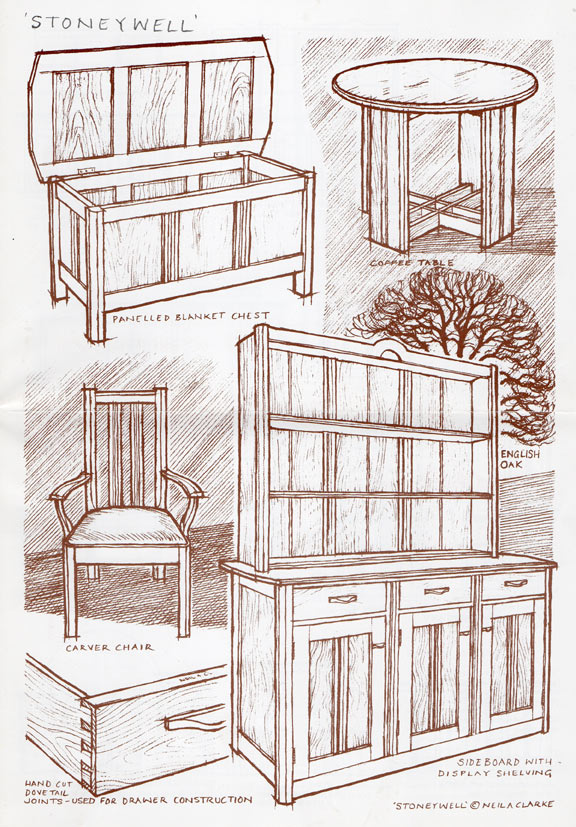 Get in touch through the Contact page of this website or:
Visit my pages on www.facebook.com/naclarkeofashbourne and www.facebook.com/phoneboxdrawers
We are supplied with renewable electricity from Good Energy Ltd, which means that all the machinery and power tools used in the construction of each piece are powered by carbon-neutral energy sources. For more info visit www.goodenergy.co.uk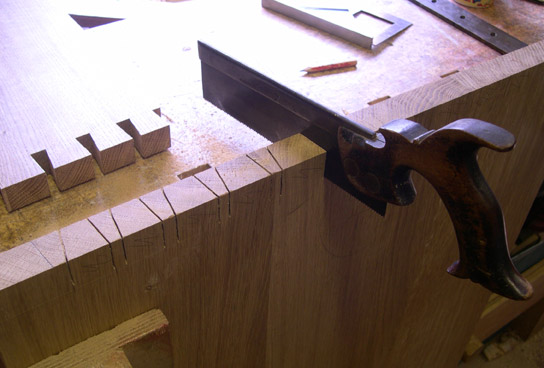 All images – Copyright © Neil A Clarke. Any form of reproduction, transmission, manipulation, display or other usage without permission is strictly forbidden.