I have recently made a number of portable dance boards for a local folk dance group called 'Restless Soles Appalachian', designed and made to be easily stored, transported and fitted together at gigs by the individual members.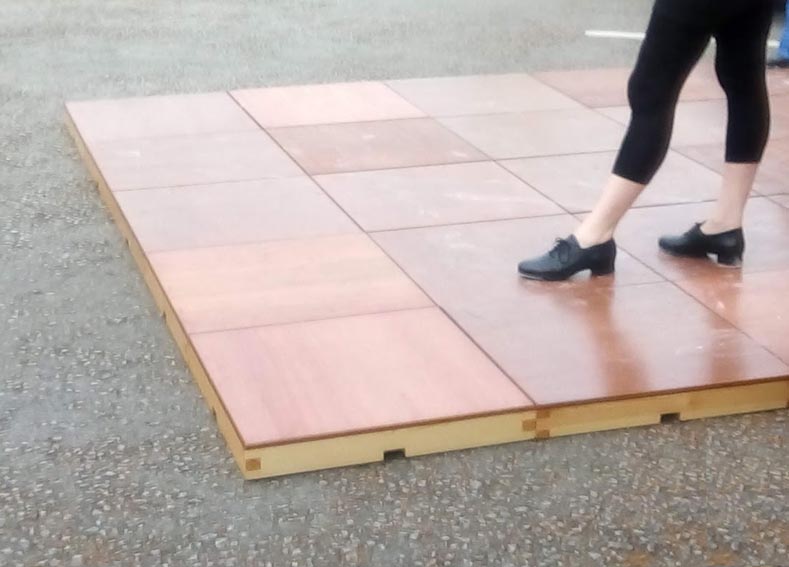 The images below show the construction details.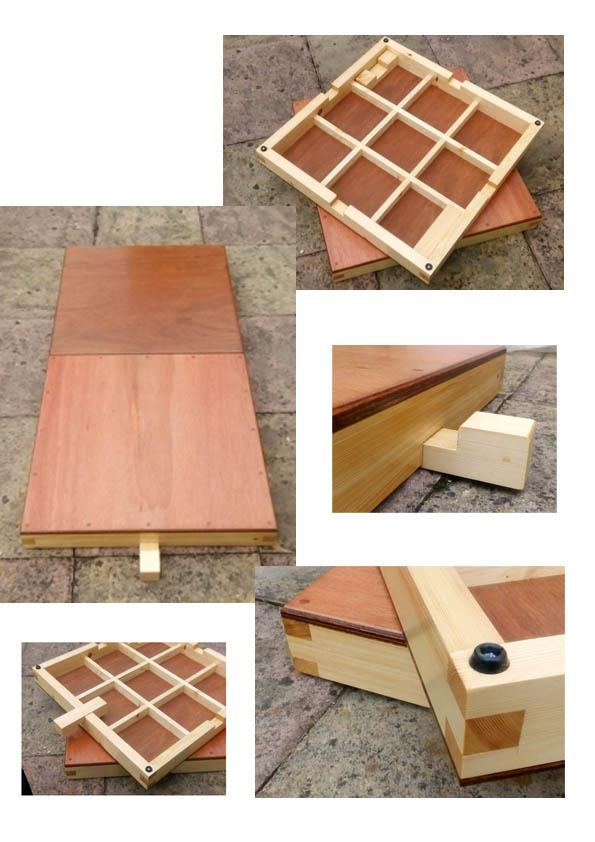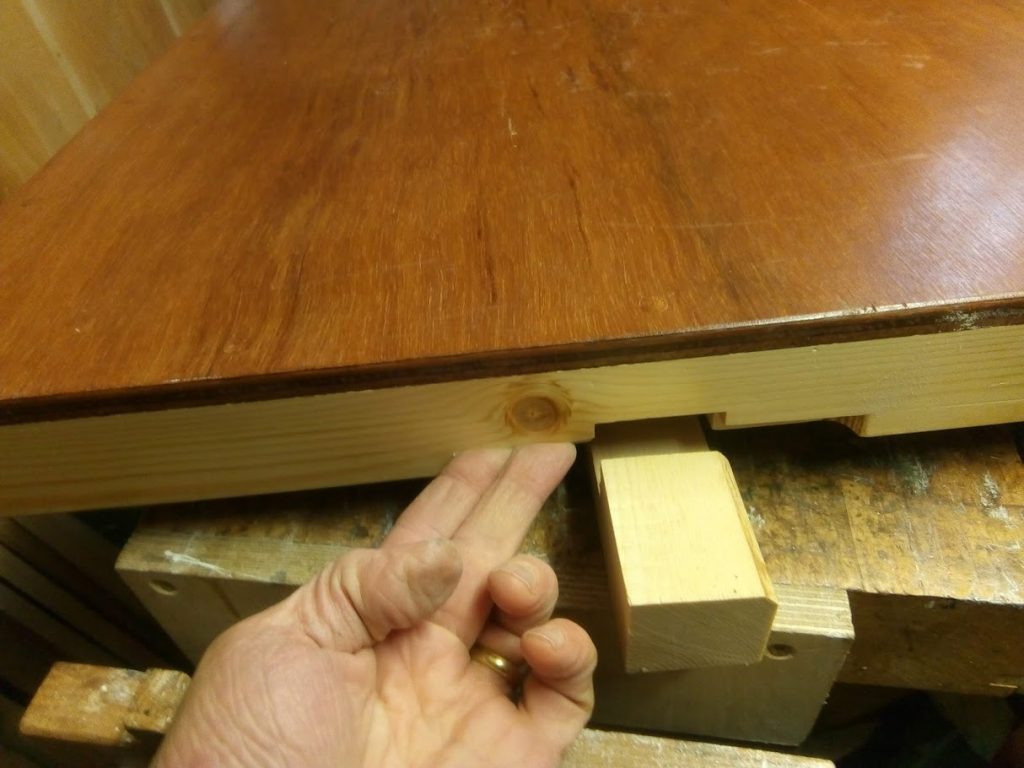 This picture shows a finger recess next to the connecting block for easier lifting off the ground, now a standard feature on all four edges.
They can be handmade to order in two sizes –
60 cm x 60 cm x 7.2 cm high (23″ x 23″ x 3″ approx.) at £120 each (for 4-10 boards £110 each, for 11+ boards £95 each).
60 cm x 80 cm x 7.2 cm high (23″ x 30″ x 3″ approx.) at £150 each (for 4-10 boards £130 each, for 11+ boards £115 each).
Specification: Each board as a 12 mm thick top surface of marine plywood which is extremely wear resistant and weather proof, screwed (screws hidden by wooden plugs) and glued to a 30 x 60 mm thick jointed pine base frame (with further jointed pine support strutts underneath). The top edges are rounded off to avoid splinters (which can effect interlocking type dance boards after time). There are four slots on the underside edge of the board frame in which a 45mm square connecting block can be fitted to connect multiple boards together (the blocks, x 2 per board, can be stored on the underside using velcro fasteners). There is a small recess for fingers on each side, allowing the boards to be easily lifted off the floor. A ratchet strap could be used to hold the entire set of boards together when fully assembled but it's not essential. Each board has 4 rubber feet to provide cushioned support when used on hard surfaces. Because of the generous amount of space under each board, the sound created by the dancers feet will be amplified (reducing the strain on the leg and ankle muscles as they won't use as much energy in comparison to dancing on a solid surface). They are finished with a semi-gloss floor varnish for extra protection.
Delivery times are currently 4-6 weeks depending on numbers ordered and workload.