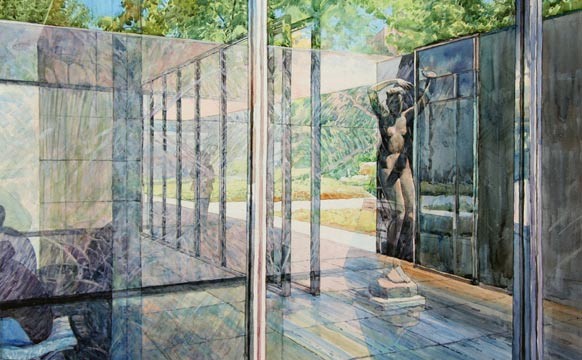 The German Pavilion, Barcelona (NC133)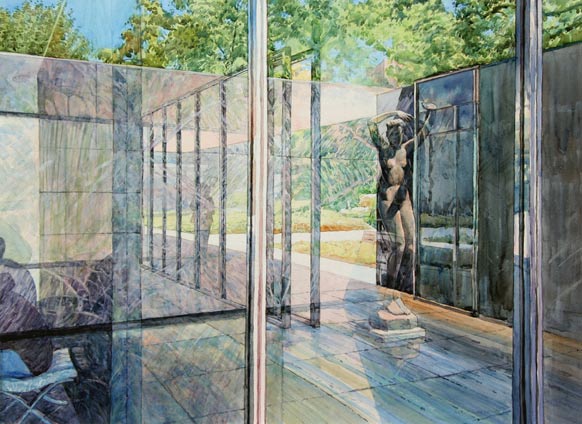 Reflections in the glass windows of the German Pavilion, Barcelona. Originally designed by the architect Ludwig Mies van der Rohe and Lilly Reich for the 1929 'International Exposition'. The reflected sculpture is called Alba ('Dawn') and is the work of Georg Kolbe. Painted in watercolours.
Archive – prints from original paintings
This painting was awarded 1st Prize at the Royal Birmingham Society of Artists (Spring 2005) 'Open All Media Exhibition'.
Save